As an Amazon affiliate, I earn from qualifying purchases at NO cost to you.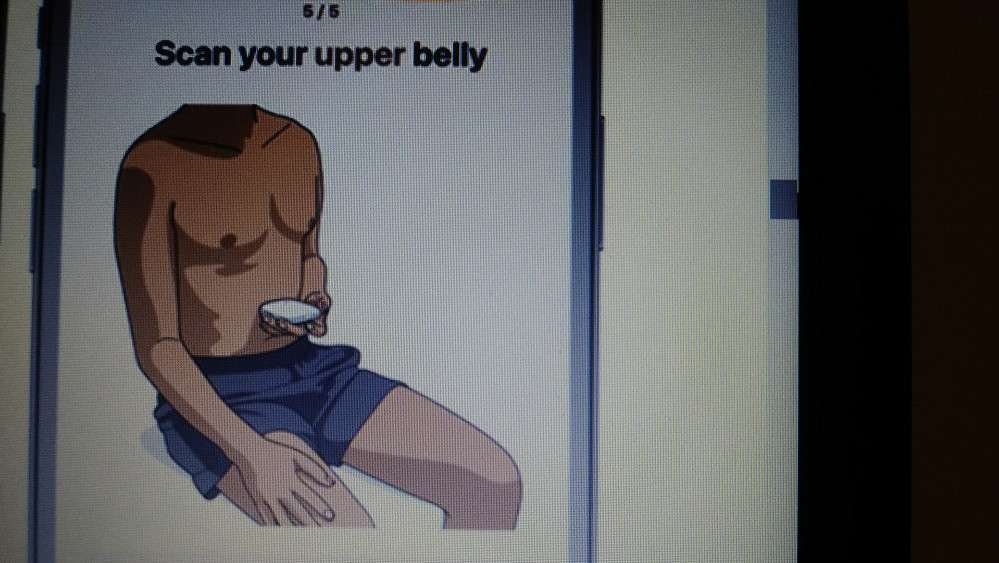 Can you imagine how far technology has come? Unlike in the past, you don't have to go outside to start your car anymore. Nowadays your coffee pot can be perked up on your way home from the grocery store. Plus, you can run your bath water from work. What's next? The Bello 2 is next. This device is taking the world by storm. Get ready to face your fears. Ready or not, the Far Infrared for Weight Loss has arrived.
What is Far Infrared Technology?
Far-Infrared rays are waves of energy. They are totally invisible to the naked eye. However, these rays can penetrate the surface of the skin. Far-Infrared rays elevate the body's temperature. In fact, the Journal of American Medical Association states that regular use of a Far-infrared sauna has amazing health benefits, including weight loss.
Far-infrared rays enable energy to go deep into the subcutaneous tissue. As a result, there is no irritation or overheating of the skin. In turn, this causes an increase in metabolic rate. Moreover, this action helps the body burn off 200 to 600 calories in a half-hour session. Consequently, both Far and Near Infrared treatments can promote significant weight loss.
Near-Infrared Technology
Near-Infrared technology has longer wavelengths than Far-Infrared. In addition, it has weaker energy than visible and ultraviolet (UV) wavelengths. Bello 2 uses very safe technology. Therefore, there is no concern for radiation exposure. Another benefit is that it is simple to use and it takes only a few seconds to scan any part of your skin.
What are the Benefits of Far and Near Infrared Treatments?
Improve blood circulation and skin complexion
Strengthen cardiovascular system
Improve detoxification
Wound healing
Relaxation and pain management
Cancer support
The World's First Digital Belly Fat Scanner
The Bello 2 is known as the world's first portable, digital belly fat scanner. It is a handheld device that uses near-infrared technology to provide accurate measurement of abdominal fat. Plus, it directly scans the belly fat around the midsection. There is no need for a CT scan. Without a doubt, it is one of the best digital creations of the 21st Century.
Who Created the Bello 2 Device?
It was created by Dr. Sung-Ho Han and Andrew Son of South Korea. Dr. Sung-Ho is the CEO of Olive Healthcare. Andrew Son is the Chief Strategic Officer. They began their startup business in 2016. Olive Healthcare focuses on developing medical device services. These services help patients measure their own body composition. Furthermore, these entrepreneurs believe that prevention is a key factor to optimal health. As a result, they became experts in the field of Digital Health. Olive Healthcare is one of the fastest growing companies in South Korea.
The Major Purpose of Olive Healthcare
Olive Healthcare's main goal is to help consumers have a better quality of life. Therefore, Sung-Ho believes that patients can monitor their own healthcare needs. He also strongly believes that the modern healthcare system is outdated. As a result, Olive Healthcare is leading the way in Digital Health. They have the latest, cutting edge equipment on the planet.
What Makes the Bello 2 Different from Other Devices?
Other BIA devices claim to measure body composition based on the moisture in the body. In contrast, Bello 2's Near-Infrared (NIR) technology directly measures a lot more. Here is the short list:
Total hemoglobin concentration
Oxygen saturation in capillaries
Water and lipid in tissues.
Provides accurate body composition.
Bello 2 Versus Bello 1?
Although Bello 1 was solely for belly fat, Bello 2 focuses on both belly fat and body fat. Furthermore, accuracy has improved by 12.6%. Which in turn, gives greater credibility to Bello 2. Also, patients are able to check their whole-body fat in the palm of your hand. Hence, Bella 2 is more precise and accurate.
Are You a Good Candidate for a Bello 2?
You are a good candidate for a Bello 2 if you meet the following criteria:
You do not want to spend a great deal on healthcare and hospital bills.
If you are trying to lose weight at home but do not have a way to tract your progress.
You can't go to gym. You stay home because of the pandemic
Because you want a personalized diet program that fits your body type.
FAQs
Q. What are the dimensions of the Bello 2?
A. 3.2″ W x 1.8″ D x 3.6″ L I 98g
Q. What can you expect from the Bello 2?
Obtain high-level data without seeing your doctor.
Record and track your health data
Set personal goals for a healthy diet
Access various types of workouts based on your body type
Avoid paying expensive gym memberships
Get diet recommendations for your goals with 9 block therapies.
Receive premium personalized reports
You can get accurate measurements of both your visceral and subcutaneous fat
Q. What are BIA devices?
A. Bio-electrical Impedance Analysis is a method used to monitor health by looking at body composition. It measures body fat in relation to lean body mass and is more accurate than Body Mass Index (BMI) testing.
Q. What is Computed Tomography (CT)
Compute Tomography is an X-Ray. During a CT scan, you lie in a tunnel-like machine while the inside of the machine rotates. It takes a series of X-Rays from different angels. These images are then sent to a computer. They are then analyzed by your healthcare provider. If you had an MRI, you are familiar with this type of procedure.
What is the 9 Block Therapy?
This is a customized program. Firstly, it classifies your health condition. Secondly, your treatment is broken into 9 individualized segments. For example, one section scans your data. One section includes your short and long-term goals. Another section creates individualized recipes. There is also a section regarding your exercise plans. None tracks altogether. As a result, you get to create and monitor you own health plans. Does't get any better than this.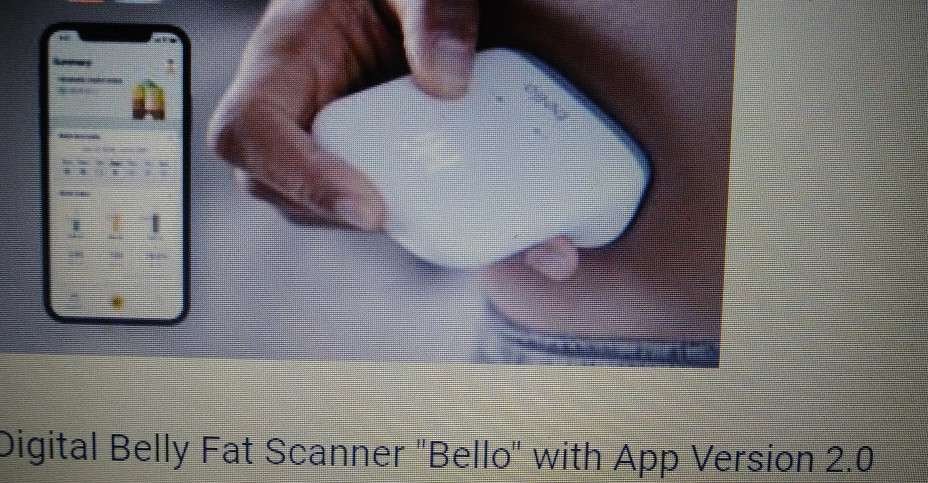 Final Take Home
The rise in healthcare costs of today are astronomical. Oftentimes, patients have to decide whether to buy costly medication or put food on the table. Thanks to modern technology, people will be able to monitor and maintain good health without having to go into the hospital. With Bello 2 you will have control over your own health. This, in and of itself, will induce people to pursue a healthier lifestyle.
Bello 2 is a genie in a bottle. Undoubtedly, it is the wave of the future. My, I can't wait to buy a Bello 2. Finally, the ultimate goal of Bello 2 is to improve everyone's quality of life in a safer and easier way. At the end of the day, this device helps people live their best lives.
Thank you for taking this digital health journey with me. I hope you enjoyed this post. Please share it with friends. I'll be looking forward to hearing from you. Please leave your questions and comments below. I would love to correspond with you.
Rachele, Founder
w: mybluegenes.com
e: rcharinh@mybluegenes.com