As an Amazon affiliate I earn from qualifying purchases at no cost to you.
Do you want to stay young forever? Believe it or not, your chance to achieve this is now at your fingertips. There is an easy pathway to self-improvement and longevity. First, you have to dismiss your limiting beliefs. Push all doubt and fear aside. Next, make a plan of action. You are now on the right path to a sustainable, healthy life diet.
Ready to Take the Next Step
It is no accident that you stumbled upon this blog. You are ready to take the next step. After struggling with failed diet plans, you realize they only set you up for failure after failure. These failures can add up, resulting in one thing, more and more weight gain. Just another headache to deal with. Finally, you end up here, on the way to gain a healthy life diet.
Time to Prepare for Dietary Downshift
Back your bags ladies and gentlemen. We are ready to take the next step to a healthier, more sustainable lifestyle. Are you ready to get on board? First, you will need set up your short-term and long-term goals. Next, you will make a quick assessment to see what obstacles that stand in your way. For example, what if past your prime or how do you calm your midnight cravings
Setting up Short-Term Goals
No worries, little one, all you have to do is take the first step. Let me do the rest. Now that I have your attention, I want you to get out your pens and paper to take a few notes. If you have quick memo on your smart phones, that works a swell. For starters, you need to write down your short-term goals. They are just as important as long-term goals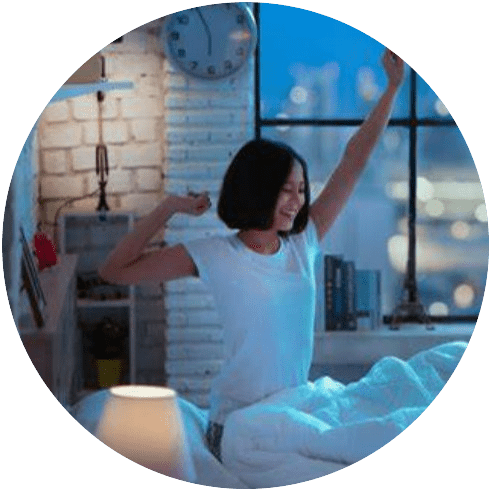 These are your immediate goals you have that you will accomplish in the early stages of your journey. These preliminary steps are the key to your success. Here are what short term goals look like
Wake up early – reset your circadian rhythms
Join a fitness program
Stop eating at McDonalds
Why Wake- Up Early
Getting up early can help you meet your fitness and health short term goals. Moreover, you become more productive by waking up early. In addition, it also induces you to also go to bed early. As the old adage says, "early to bed, early to rise, makes a man/woman healthy, wealthy and wise. From my own experience, I know this is true.
Join a Fitness Program
When you join a specialized program, you have the advantage of being around like-minded people. Being in this type of community helps you in more ways than one way. First, you realize that you are not alone. Second, these programs provide so many useful resources. This way, you are more likely to stay on track. Plus, you will make long-lasting relationships.
The Benefits of Exercise
Exercise helps in building your muscle, cut your fat, improve your immunity and helps create a mindset for healthy living. Many health clinics have free resources in place, so that your journey is made easier. After joining Curves (a women's fitness center), I lost 66 pounds and gained so many long-lasting friendships.
Stop the Fast-Food Binges
Even the most committed dieters return to the scene of the crime (hitting up fast food places) at some point in time. That's normal. However, this is a definite no-no when you begin your transition to a healthy, sustainable lifestyle. The problem is that high-caloric, low-nutritional foods will cause you to detour your progress.
Setting up Long-Term Goals
OK, you have mastered your short-term goals. If this takes you months and months, no worries. You are on the right track. Your next mission is to set up your long-term goals. They are goals that you want to accomplish in your future. Thus tasks, typically takes more time. If you understand how to develop long-term goals effectively, it will help you monitor your progress and also keep you going upstream.
It is commonplace for short-term goals to take less than a year to accomplish, as opposed to long term goals. Also, your long-term goals usually consist of short-term goals; smaller and achievable steps that add up to the long-term goal.
Long-term Goals Broken Down into Short-Term Goals
For example, you may aim to get your bachelor's degree in business administration as your long-term goal. However, this goal can be broken down into a short-term goal such as enrolling in a leadership course. These courses you finish within months. Furthermore, a bachelor's degree can take years to complete. Time is the differentiator.
It is vital to have a direction for your life, family and career. Without direction, life may seem impossible. So, it's time to make your transition in life. This is accomplished by setting up goals. A good rule of thumb is to keep a journal. It will help you monitor your progress. Also, you have something concrete to refer back to.

Tips for Setting Long-Term Goals
There are many strategies used when setting long-term goals. Here are a few tips to consider when making your lists.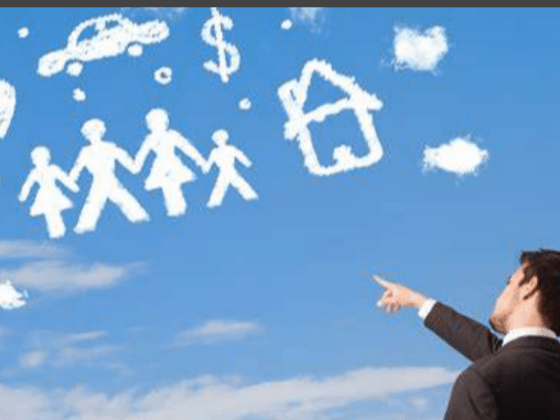 Use Visualization Techniques:
When you visualize your goals, you are creating a mental image of what you desire your life to be like in the future, 5 or 10 years down the road. This helps you internalize what you want specifically.
Make sure your long-tern goals are smart
Align your goals with the SMART model for better and more attainability.
The SMART Model for Making Goals
S – Specific:
Be as specific as possible.
In writing your goals, state your plan
Define precisely what you want to choose.
M- Measurable:
Have straightforward way to measure
Keep track of your progress
Move toward attaining your long-term goals
A – Attainable:
Your goals must be attainable
What you desire should be achievable
Assess whether you can achieve this goal
R – Relevant:
Is this goal necessary
Is it worth working towards?
How does it align with my other goals?
T -Time-Sensitive:
Make a deadline to achieve goal
Hold yourself accountable
Few months or few years, you should achieve this goal
When you write down your SMART goals, it is easier to track your progress, you will have a clearer path to realizing goals. However, keep in mind, there is no achievement without challenges. The good news is, as you identify and examine your challenges you will be able to strategize how to overcome and avoid them.
Develop A List of Milestones
Finally, as you begin to see your goals unfold, this is time to seize the moment.
First, identify any important milestone
Chart your benchmarks
Note indicators of your success
Milestones may still require some effort.
Always make a not of both small and large achievements. For instance, you are getting enough sleep, and have less screen time. Also, you are attending with management classes. These are major milestones that need recognition. Every milestone and benchmark counts, you also have established a brand-new mindset. Good for you.
Final Thoughts of the Day
You have already come a long way. You have set your long- and short-term wheels in motion. There is no turning back. You have made up your mind to transition to a healthier, sustainable lifestyle. You can also leverage this transition by establishing a plan of action. This is the beginning of a new life and new challenges. The ball is in your court. This is your time to shine.
For here on out, we will proceed on this transition journey. Thank you for hanging in there with me. I am on the same path along with you. We can accomplish anything as we collaborate together. Feel free to ask questions and add comments. I am here for you. Join me and other co-affiliates at wealthyaffiliates.com. This is the best way to learn about the online entrepreneur certification course. You will love it.
Yours truly.
Rachele, Founder
Contact me:
My website: mybluegenes.com
My e-mail: rachele@mybluegenes.com
Follow me on: Pinterest