As an Amazon affiliate I earn from qualifying purchases at NO extra cost to you.
Wouldn't life be grand if we could travel back in time to see how our grandparents and great-grandparent lived. It would be a real treat for those of us who have never seen or heard these amazing people. Ii may be possible to log into Ancestry.com or even better, find a genetic specialist to find out is, in fact, your genes influence behavior.
There are 50,000 Genes Inside Humans
Harvard studies show that more than 6,000 different genes are linked to body size. However, geneticists report that your genetics and environment play their part. Considering that there are over 50,000 plus genes in the human body, 6,000 is paltry. Physician have also discovered yet another way to prove that your genes influence behavior.
What is a Genogram
A genogram is like a visual road map that illustrates your family tree. It represents family relationships and family history. The first step is to meet with your physician or psychotherapist to see what type of genogram is best suited for you. As you travel back in time, be prepared for many twists and turns. Genograms are not for the faint of heart. Let's dive in.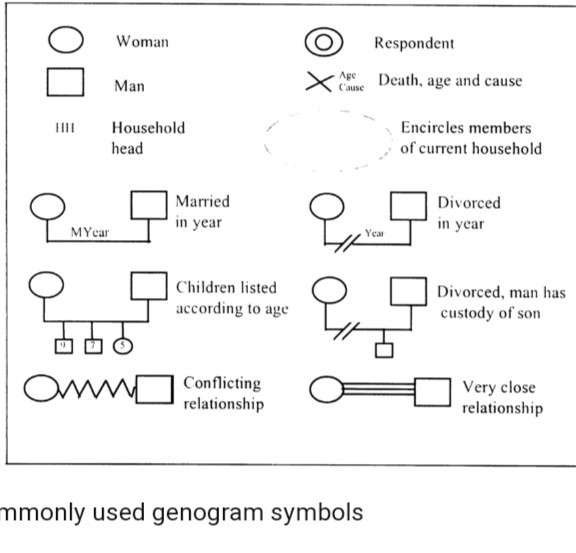 What is the Purpose of Genograms?
When you participate in a genogram session you will be required to contact relatives you have never met before. You can call, write or visit them in person. Most likely you will be given a set of questions. For best results, record and keep a record of all contact information. Names, dates, age, location, relationship, and a litany of other important information such as:
Name of parents and grandparents
Aunts and uncles
Nieces and nephews
Cousins
Stepparents and stepchildren
All family associates, babysitters, Godparents
Adopted members
Other Purposes of the Genogram
The focus of the genogram is to hone intergenerational patterns. More often than not family may have thoughts and behaviors from the past that still linger in the family system. Oftentimes, these traits could do more harm than good. Therefore, the Genogram can offer hope to future generations.
Alternatives to the Genogram
There are a host of other treatment plans other than the Genogram. The thing is these the programs don't focus on long-term health. In my opinion, a high-quality program should include free counseling with a qualified medical staff. As a given, these programs must include medical monitoring, this means they must have a licensed nurse on staff.
Ketogenic Diet Plan Works
Also, an effective weight management must include an individualized dietary program with a dietitian and-or nutritionist. The end-goal is to learn how to make healthy food choices and have your short and long-term goal in place. There is no one-size-fit-all diet program. In addition, regular exercise is a must. This is the only way to maintain your weight loss. I highly recommend a Ketogenic Diet for starters. Another program that I recommend is Lindora. This is a Ketogenic, medically supervised program. Lindora also offer a lifetime membership.
The Family Tree Comes Alive
Genograms are unique and very diversified. However, make sure that your proctor is experienced and qualified to complete the process. Let the games begin. Whether the genogram is administered by a doctor or therapists, the session will cover the same territory. For example, all genograms whether, Family or Medical will: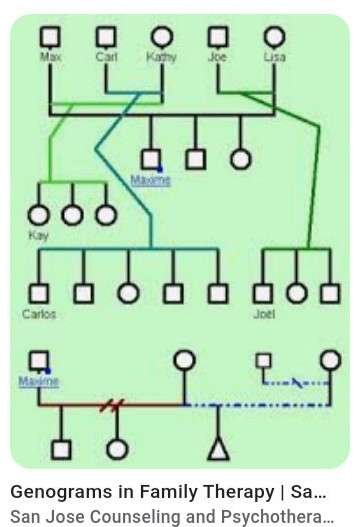 Uncover generational patterns of behavior
Explore family alliance and conflicts
Marriage choices
Shed light on family secrets
Check family's present situation
May Explore up to three generations
Who Created the Genogram?
The Creator of the genogram is Dr. Murray Bowen. It was a major part of his Family System's Model in the early part of 1950s. Through all of his work, he maintained that people could achieve emotional maturity during their lifetime.
As a renowned psychiatrist, Bowen also believed that everyone could develop close, intimate relationships, if the family stays in harmony. In his genogram diagrams, you will notice there is space throughout to:
Determine love or hate
Hereditary diseases
Family traits
addiction
marriage and divorce
accomplishment
Infidelity
Abortion
Medical Genograms for Patients
For medical doctors, Genograms present the medical history of the whole family. They can determine potential medications and foresee any possible complications in treatment. The graphics will show any type of mental illness. Furthermore, it will also show if anyone was institutionalized for behavioral issues.
Genogram Specialists are a Rare Breed
Genogram specialists are unique. With one look at the finished genogram, therapists can see the underlying factors that affect the behavior of the person. As a result, genograms, alongside therapy, are extremely effective. From my own experience with genograms, I confirm that they do work.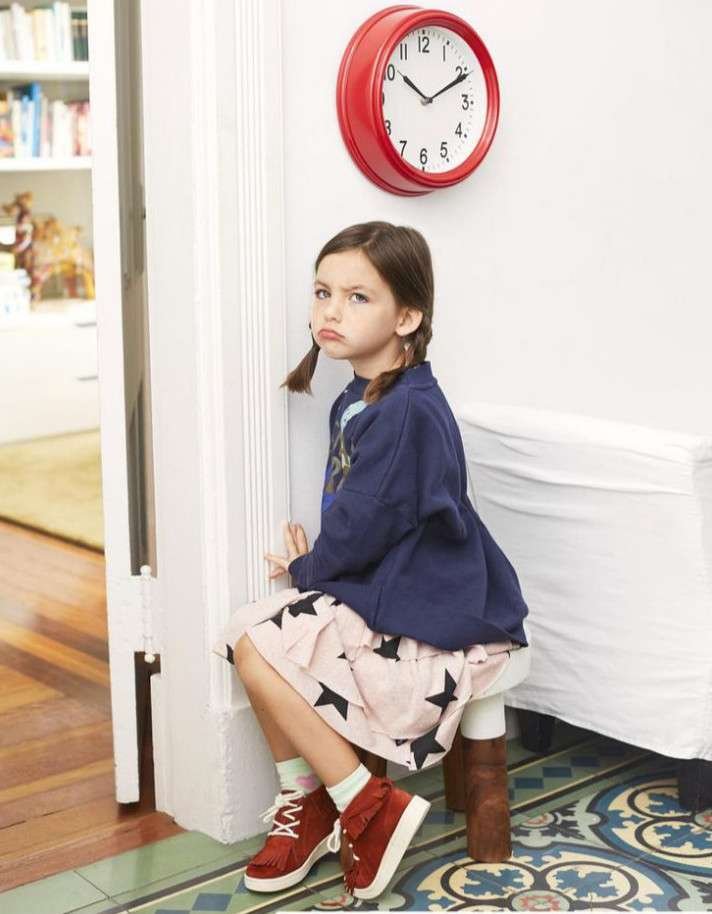 Why are Genograms Important?
For one thing, they provide a natural way to make sure family roots are not forgotten. In addition, they hone in on behaviors and traits handed down from one generation to the next, unapologetic ally. They also promote generational empathy and understanding from the younger generations.
Maltreatment of Less Perfect Family Members
Back in days, before social workers came on scene, children born less than perfect were severely abused. Prior to the era of children's rights, they were considered a burden on their family. They had to endure harsh treatment. If you take social administration or public health as a major, you will read about children being chained up outside the home or chained to their beds indoor.
Today is a much different story. Genograms have done a great job shedding light on the past. However, social justice still has ways to go in terms of the child abuse. My own experience with genograms was pretty impressive. For example, I had to contact relatives in different states that I had never met. What I learned was appalling.
My Personal Experience with Genograms
Genograms helped me put my whole life into perspective. For many years I wondered deeply about my own behaviors; why I had to carry so much weight all my life. I was carrying pain from my past, undoubtedly.
I have had significant relationship problems as far back as I can remember. Although I had never seen my parents argue or fight (verbally), my genogram exposed it all. My parents never hugged us, and I never heard the words "I love you" as a child. We were loved from a distance.
The Obesity Epidemic Runs Deep
Poverty does many things to a child. I know firsthand what this does because I grew up in a VERY impoverished family. This was why I chose to do this topic. What you experience as a child affects you as an adult. This obesity crisis goes deeper than kids overeating. Genograms can help unearth the real underlying problems. It's NOT just about overeating food.
Final Take Home
I still say our obesity crisis is not just about food. The epidemic is way more than that. I propose that every family commit to taking a genogram before combating this public health issue. Yes, the food industry's advertisement is catering to children. This is understood. Yes, children play video games instead of playing outdoors.
However, many of these children have fallen through the cracks. They are victims of poverty and their environment, the same conditions that I grew up in. Therein, lies the problems. The Genogram can uncover the underlying causes. If you would like to help me make some noise about helping our kids have a better quality of life, please leave your comments and question below. I with send you my reply ASAP. 
Yours truly,
Rachele, Founder
web: mybluegenes.com
email: rachele@mybluegenes.com