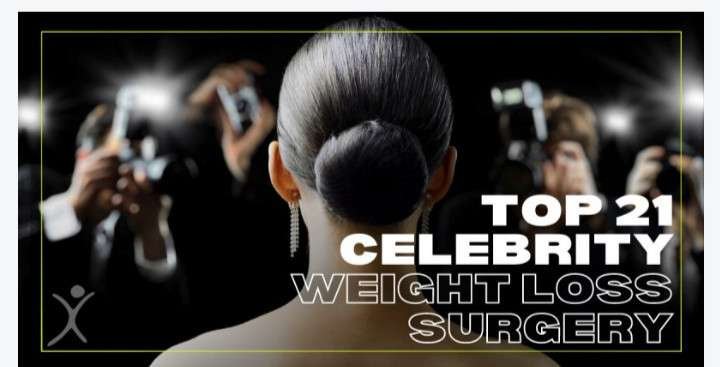 Nowadays, losing weight is as common as signing up for a Pilates or Yoga class. Seems that nobody wants to carry any extra baggage, in terms of weight. The Hollywood celebrities are standing in line. Many of them have already had a procedure or are on the waiting list for a celebrity lap band surgery.
What is the Latest Weight Loss Craze?
Why is Hollywood icons opting more and more for celebrity lap band surgery? What happened to all the chubby folks in Hollywood? Is skinny the new normal, once again? Big celebrity icons like Star Jones, Rosie O Donnell and Carnie Wilson have all been under the knife. What's the deal? On the other hand, another well-known TV star had an undesirable experience with the lap band. She was not a happy camper.
Sharon Osborne's Unfavorable Outcome
The former America's Got Talent judge and wife of Ozzy Osbourne lost 125 pounds after getting lap band surgery in 1999. Because she suffered with serious internal issues afterwards, she he opted to have her lap band removed. Here's what she shared in Women's Health magazine:
"I struggled with my weight for my entire life. I've been fat and I've been thin. As you know I got lap band and lost a ton of weight, but it made me so sick. That's why I had to remove it. But when I removed it, I gained 45 pounds." Since then, she has lost the weight she gained back by eating a healthy diet and working out. Having weight loss surgery comes with a price. In fact, many people who are good candidates for bariatric surgery oftentimes suffer with self-esteem issues and/or other psychological issues.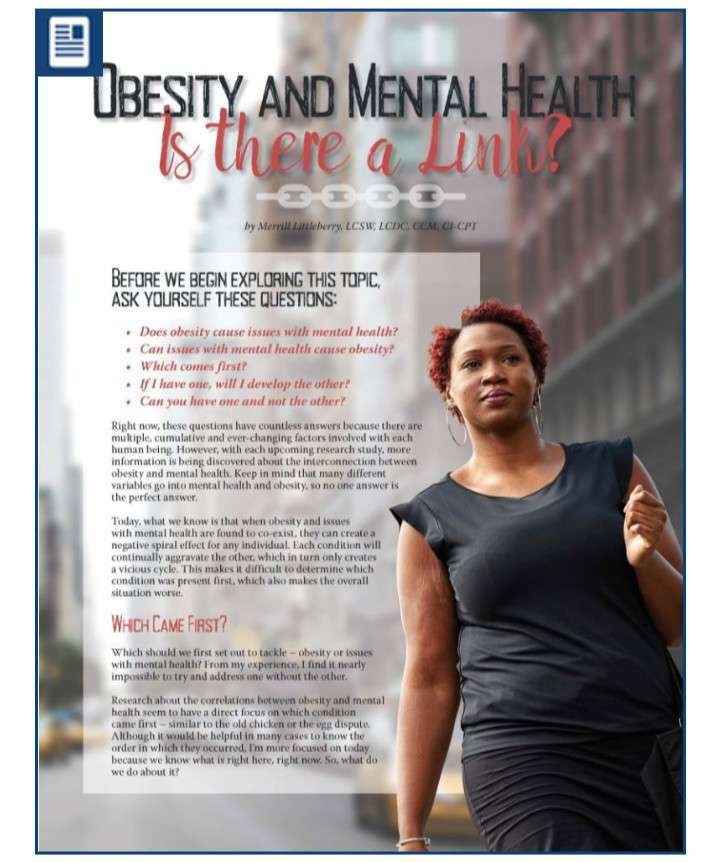 Psychological Issues Related to Obesity
Besides physical consequences, obesity has negative psychological effects. Thereby, it has the power to lower the human quality of life. Some of the major consequences include depression, lower self-esteem, eating disorders, and impaired body image. Physical interventions, mainly diet control and increased physical activity, may help for some and not for others. Preferred treatment varies from person to person. Carrying excessive amounts of weight causes other medical complications.
Obesity Promotes Inflammation
There are also obesity-related health factors that can negatively influence mental health. Research shows that excess body fat and poor eating habits increase inflammation in the body. This inflammation leads to a higher risk of developing depression, an unhealthy immune system and sometimes self-esteem issues.
What are Effective Treatments for Damaged Self-Esteem?
There are other treatments that help with self-esteem issues such as cognitive behavioral therapy, and hypnotherapy. When all else fails, psychotherapy comes to the rescue. However, this procedure must be done by a professionally trained bariatric specialist. Whereby, doctors can identify possibility of the link between your obesity and other mental health issues.
Link Between Obesity and Mental Health
Studies show that there is a link between obesity and mental health issues. Regardless of the age or gender, the common risk factors can play a major role. For example, both lower socioeconomic status and sedentary lifestyles lead straight to depression and weight gain. Moreover, adults who are depressed sometimes lack the energy or motivation to exercise. Therefore, lack of motivation coupled with a sedentary lifestyle can set the stage for weight problems. As a result, it can be a barrier to treatment.
Barriers to Treatment
Mental health disorders and obesity are recognizable and treatable conditions. However, there are barriers that can't be overlooked. Obese adults with mental illness also face stigmatization about their disability.
This stigma can keep them in a vicious and harmful cycle. First, they are prescribed medication such as an anti-depression or mood stabilizers. Second, these drugs cause weight gain as a side effect. Therefore, people will avoid seeking treatment altogether.
Mental health challenges pose an additional hurdle to living a healthier lifestyle. For example, following a nutritional plan or physical activity routine is difficult for someone already struggles with low mood or anxiety. If this is the case, there are other methods of treatment.
Intensive Behavioral Therapy and Anti-Obesity Medications
Not everyone has access to weight loss programs. In fact, many Americans do not have access to the full obesity continuum of care. Medicare Part D still prohibits coverage of FDA-approved medications including anti-obesity medications (AOMs). In addition, Medicare limits coverage for Intensive Behavioral Therapy (IBT) services. Plus, a good deal of health care providers are not aware of the full spectrum of evidence-based interventions. These are essential sources to manage obesity challenges before and after bariatric surgery.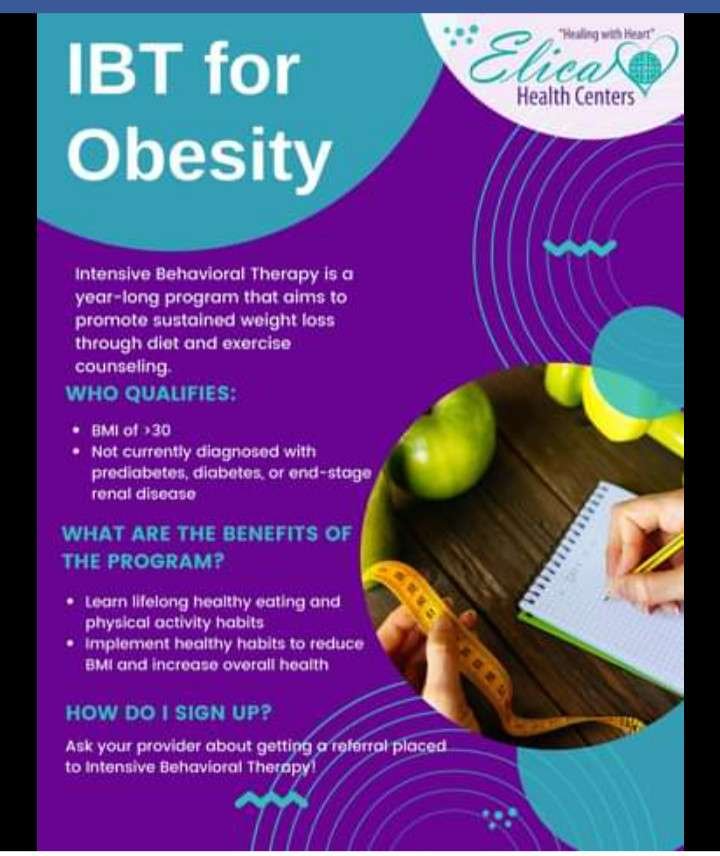 Implications of Weight Loss after Bariatric Surgery
Weight loss has the ability to not only improve a patient's physical appearance, but it also improves a person's mental health. Without a shadow of a doubt, there is an obvious link between obesity and emotional well-being. Look at the following examples:
Chronic stress, anxiety, and depression cause an explosion of appetite. Comfort food becomes a coping mechanism. In addition, it causes a person to make poor dietary choices. Weight again is inevitable.
The Serotonin Deficiency is linked with depressed mood, interrupted sleep cycles and anxiety. This deficiency leads to carbohydrate cravings and weight gain. Plus, people who lack serotonin oftentimes self-medicate with food.
One study found that adults with excess weight had 55% higher risks of developing depression compared to people that did not struggle with obesity.
Societal Pressures Lead to Anxiety and depression
Societal Factors Lead to Mental Health Issues
Obesity affects all facets of an individual's life. It can wreak havoc on our overall psychological well-being. It affects our quality of life, body image, and discrimination. Let me explain more:
Quality of Life:
People who carry excessive weight, face problems related to physical and occupational functioning due to their size and level of chronic pain. They are unable to attend special events, travel, or visit with friends and family. This leads to social isolation, loneliness, and inability to cope with normal life situations and stressors. Chronic pain, in and of itself, is linked to depression.
Body Image:
Weight bias and poor body image go hand in hand. Patients internalize society's stigma against obesity. This stigma causes embarrassment about weight. These patients are dissatisfied with their appearance. As a result, anyone struggles with excess weight also experience anxiety are unfairly judged for how they look.
Psychological Issues Amassed
Obesity-related health factors negatively influence mental health. Research shows that excess body fat and poor eating habits increase inflammation in the body. This leads to more depression and more chronic illnesses.
Final Thoughts
Good health and happiness are things we all deserve, at any age. Finding the right treatment for our excess weight is quintessential. There is no one-size-fit all treatment. Furthermore, no one takes the blame for being overweight. There are several causes. For example, the cause may be genetic, environmental or can be a result of medication.
In addition, being obese changes one's quality of life. The individual is held hostage and a victim of the bias and discrimination because of their size. However, there are treatment programs at their disposal. Carrying excess body weight is not the end of the world. Talk it over with a primary care doctor. Also, there are other effective treatments available such as Intensive Behavioral Therapy (IBT) and Anti-Obesity Medications (AOMs). These treatments have amazing results.
Thank you for joining me on this weight-loss journey. Please feel free to leave your questions and comments below and I will respond ASAP. If you or someone you know has a weight control problem, please do not hesitate to contact me. I will be more than glad to help you out.
Rachele, Founder
mybluegenes.com (website)
rachele@mybluegenes.com
(email)