As an Amazon affiliate I earn from qualifying purchases at no extra cost to you.
Today's high-fashion models are no longer blonde, blue-eyed, lean and paper thin. In fact, the fashion industry has truly come a long way. These models are shorter and have thicker waistlines. They are known as plus size models. They are curvaceous, full-figured models and they embrace their curves.
Plus Size Models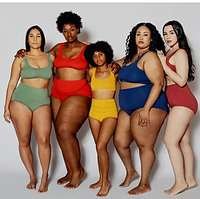 To qualify to be in this industry plus size models have to know three things – their measurements, their body type and have to know their skin tones. It's as simple as that. Let's dive into the fascinating world of high fashion plus size models. Their personal style matters.
Personal Style is Personal
Following rules set by society is less important to a plus size model. What matters most to them is their individual styles and tastes. Always remember that your personal style is truly personal. So, let's get started with your measurements. There are three components to consider – your bust, waist, and hips.
Know Your Measurements
Bust: The largest part of your chest. Measure while wearing a bra.
Waist: Bend over to one side and notice where your body bends. This is your natural waistline.
Hip: Stand with your feet together and measure
Know Your Body Type
The scientific terminology for the three body types are Ectomorphs, Mesomorphs, and Endomorphs.
Ectomorphs
Ectomorphs are generally thin and lean, and tend to have slender waists, narrow hips and shoulders, small joints, and long legs. They tend to be slim, without much body fat or noticeable muscle mass. Ectomorphs also have:
Fast metabolisms
Burn calories quickly.
Regardless of overeating, they stay slim.
Mesomorphs
Mesomorphs are naturally muscular, and they have moderate-size frames. They are predisposed to build muscle, have a modest amount of body fat, and require a higher calorie intake. Mesomorphs also have:
Wider shoulders
Narrow waists
Strong arms and legs
Endomorphs
Endomorphs have a medium-to-large bone structure and have more body fat than other types. It is often a challenge for endomorphs to lose weight. However, healthy eating and exercise can help. Endomorphs have the following traits:
They are curvaceous or full-figured.
Endomorphic men are stocky, doughy, and round.
Narrow shoulders
Wider hips
Carry extra weight in the lower abdomen, hips, and thighs.
Examples of Body Shape
1 – Pear/Triangle Shape: Widest at the Hips
2 – Apple/Inverted Triangle Shape: Widest at the waist/stomach
3 – Column/Rectangle Shape: Bust, waist, and hip measurements are all close to the same
4 – Hourglass Shape: Bust and hip measurements are close to the same with a smaller waist.
Finding Your Skin Undertones
An undertone is the complexion of your skin. Most people fall between one of three categories: Cool, Warm, and Neutral. By understanding what your undertones are, you discover the best shades of color to wear. To Find Undertone:
Color Check:
Look for specific colors that stand out in your skin. Warm-toned skin has yellow, peach, red, or blue.
Scan your Wrist:
Look at your wrists: Look at your veins. If you see blue or purple veins, your most likely cool-toned, and if you see green, you're warm.
Scan Your Eyes:
Eyes that have gold flecks look better in warm colors. Eyes with blue or grey flecks look better in cooler colors. (A fleck is a small patch or color or light). Cool-toned people have blue, grey, or green eyes. Warm-toned people have brown, hazel, or amber eyes.
Scan Your Hair:
Cool tones will have silver or ash undertones. Warm tones have red, orange, or yellow undertones.
Celebrity Match:
Look for a celebrity who has similar skin tone to you and see if you have cool or warm tones. If you don't identify with any of the above, you are most likely a neutral skin tone, and you wear either cool or warm tones. Not 100% sure, but I may have a neutral skin tone.
Coordinate Colors with Celebrities
Another easy way to find out how to coordinate your clothing colors with your hair, skin, and eye colors, is to use a celebrity to measure up. Here is a sample of the colors that go best with Julianne and Taylor's skin tones.
Cool Tones: Julianne Hough | Warm Tones: Taylor Swift
Best hair colors are platinum, ice/silver blonde, red, ashy blonde, champagne, gold, and honey
Best colors to wear are neutrals, pastels, jewel tones (stylecaster.com)
Colors Make or Break Fashion and Style
According to Siobhan Quinlan, Creative Director of New York's Art and Autonomy Salon, "Something too dark or light (in hair or clothing) can sometimes feel harsh for everyday." You need to aim to look like a high-fashion model (facetiously).
Three Famous High-Fashion Models
In case you didn't know, some of the most successful high-fashion models are full-figured and plus size. There are three international models that come to mind right out the gate -Paloma Elsesser, Kate Wasley, and Georgia Pratt. You must have heard of these women somewhere in your travels.
Paloma Elsesser
Paloma rose to fame after she appeared on Glossier billboards and as the face of Fenty Beauty (Rihanna). Her career has only gone from strength to strength. She's appeared on the cover of multiple fashion magazines, walked for luxury fashion entities such as Fendi and Chloe, and is a headliner plus size models for Marc Jacob and Coach. Our next model is Kate Wasley.
Kate Wasley
Kate is an Australian model who rose to social media fame along with her friend Georgia Gibbs. They share the same spotlight on Instagram. They inspire other young women by promoting body positivity at any size. Kate has recently been photographed internationally and is modeled for Sports Illustrated earlier this year. Our third model is Georgia Pratt.
Georgia Pratt
Georgia is a New Zealand-born New York-based model who works for Kiwi lingerie label, Lonely -an agency known worldwide for hiring models of every size and age. All these models have a few things in common. They know how and what to do to enhance their fashion and style.
Try New Styles and Colors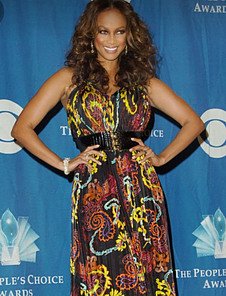 Did you know that certain clothing colors will blend better than others. This truth is based on your hair, skin, and eye color. Some colors complement your appearance the most. Of course, this rule is not set in stone. So, you should wear whatever colors you want.
Picking out clothes is tough. As a general rule of thumb, skin with cool
undertones look best with greys, browns, blues, greens, and purples. Skin with warm
undertones look best with either bright or light colors. In addition, skin with neutral undertones looks great in bold, bright colors.
Final Thoughts
We are just scratching the surface on fashion and styles for the full-figured body type. In order to make sure you have a positive experience finding your unique a fashion style, the trick is to find your exact measurement, know your specific body type, and explore the color of clothing and fashion accessories that is most compatible with your hair, skin, and eye color. These techniques can make the difference between a good fashion style and a fabulous one. I'll dive deeper into the fashion pool on the next post.
Thank You
I just want to say thank you for joining me today on the plus size model journey. It can be a challenge to find the right color of fashion attire based on your specific hair, skin, and eye color. Please let me know your secrets to sprucing up your wardrobe. Feel free to leave your comments in the space below. I look to an amazing correspondence with you. This is your time to shine.
Rachele, Founder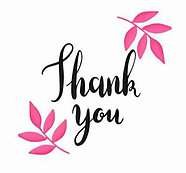 Web: mybluegenes.com
Email rachele@mybluegenes.com