As an Amazon affiliate I earn from qualifying purchases at no extra cost to you.
Attractive undergarments are a good, simple way to affirm one's beauty and self-worth. No matter what a woman is wearing on the outside, the beauty of the plus size underwear brands is another feminine reminder of another level of a person's beauty.
Plus Size Underwear Brands
Pretty plus size underwear brands are unique status symbols. They are markers that make a statement that says "look at me, I cover intimate beauty." When you wear good quality underwear brands, it allows your kin to breathe and stops moisture build-up. Quality brands change your outlook.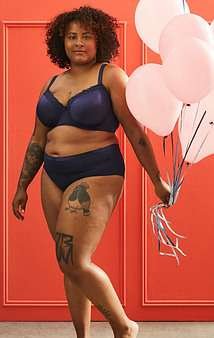 Underwear Changes Your Outlook
Attractive undergarments improve mood. For me, I feel "put-together when put on new underwear, especially in a plus size.
A change in attitude affects your self-confidence. Self-confidence generates proud and empowerment. There is no reason to be ashamed of the body you are born with. Embrace every curve that you have. Embrace your imperfections. That's what makes you unique and special. You own your body, and it deserves respect. Keep your body well-groomed.
Grooming
Self-care is the name of the game. Self-grooming is quintessential to your health. Go the extra mile to look your best. Make sure your hygiene is right. This means that you smell good, you look good, and you feel good. Always look appealing when you step outside. Grooming is holistic. It includes your hair, skin, nails. No rips, wrinkles, or missing buttons. Always look fresh and clean. Self-care is key.
Self-Care Checklist for Plus Size – Self-Worth
It is extremely liberating when you acknowledge your self-worth and know who you are. This is when you can stand in your own integrity and face the world. Never let size or the weight scale define who you are. This is the beauty of wisdom and self-confidence. Practice these affirmations daily.
Affirmations:
I am strong
I am courageous
I am grateful for my body
My body deserves kindness
My needs are just important as anyone else's
I am my own standard
My Favorite Underwear Brands
This is a LA-based underwear line uses only 100% organic vegan and plastic-free materials to create their minimalist-cool styles. KENT organic Pima Cotton. You want a cool experience? This right here is your pick. Goes up to Extra Large. At madewell.com. Also, check out Amazon and Nordstrom
SKIMS:
The best brief options for full coverage comfort and support. Available in sizes XXS-4X. Free shipping on all orders. Check Amazon and Nordstrom.
High-waisted, plus size 3X, opaque, Colors – Apple Green w/Charm, Metallic, | eBay
Practice Self-Love
True body diversity, body positivity, and fat liberation is a journey. Every shape and size is beautiful in its own way. One of the first steps of body acceptance is learning how to practice self-love. However, never rule out taking on a plus size stylist.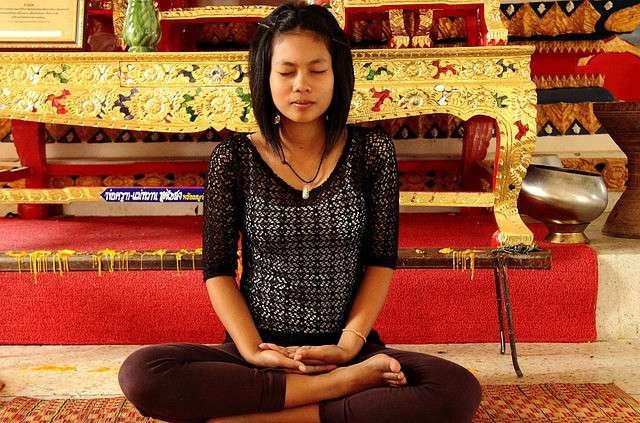 Hire a Plus Size Stylist
Take your beautiful curvaceous body to the next level. You see all the gorgeous full figures gracing the covers of magazines more and more. In the back of your mind you are saying, "that could be me one day." Take a look at what an Instagram influence, Jessamyn Stanley did recently.
Jessamyn Stanley
The reality is, you are right. If Jessamyn Stanley can become a famous plus size yoga icon, you can too. Stanley first started yoga while in graduate school, taking advice from a friend. Although she had once dipped her toes into yoga while in high school, she didn't stick with it.
However, for whatever reason, during graduate school she reconsiders and things began to click. The rest is history. The best result is that she gets to break the stereotypical mold that plus size people don't do yoga. She might be the most flexible fat person in the world. She has over 300Kfollowers on Instagram/
Join a Plus Size Community
The plus size communities are growing by leaps and bounds. They have their own unique points of view and personalities. Water seeks its own level. Belonging to a like-minded community makes life easier to navigate. Why stick out like a sore thumb when you belong to your own custom-made community.
Author of Every Body Yoga
She just published her book called Every Body Yoga. She elaborates in her book about her life's struggles as an African American, plus size Lesbian. This is one amazing, individual has punched fear and failure in the face. She is a full-figured influencer, who is leading by example and has found her authentic, unapologetic purpose. These are the people you want to keep under your radar. Follow their lead.
Follow Plus Size Bloggers and Influencers
Individuals like Jessamyn Stanley are role models who have been ostracized, criticized and put down because of their weight. There is a light at the end of the tunnel. Be proud of who you are. Take your place in the world. Live your best life. Follow in the footsteps of Jessamyn.and other plus size bloggers (Alysse Dalessandro -fashion blogger). Draw inspiration from luminaries as such.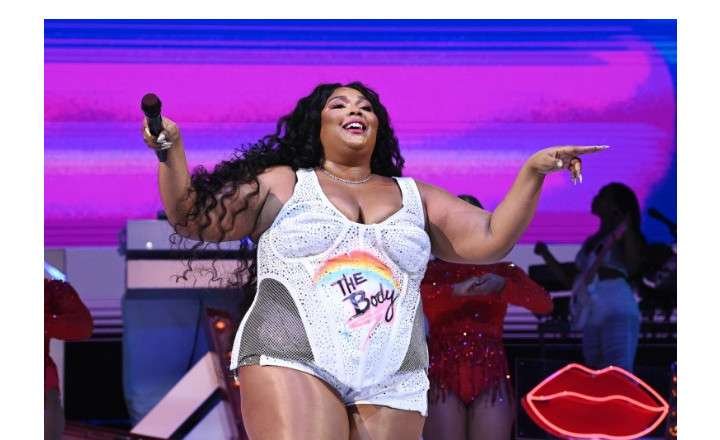 Draw Inspiration from Others
When you are putting together your wardrobe, do a little brainstorming. Your aim is to dress the part and bring out your best features. If you have nice Michele Obama arms, show those babies off. If you Ja-Lo shoulders, shown them off. Also, check out some of the fashion magazines to emulate styles that resonate with your body shape and style. Invest in things that spark your joy.
Invest in Higher Quality Plus Size Underwear
Attractive undergarments are a good, simple way to affirm one's beauty and self-worth. Quality plus size underwear is everything when you are full figured. Stay up to date with the latest fashion trends. Ditch the dissatisfaction about your image and appearance. This too shall pass. Lean toward new styles and colors that coordinate with your personal skin tone
Try New Styles and Colors
Did you know that certain clothing colors will blend better in with your skin tone than others. This truth is based on your hair, skin, and eye color. Some colors complement your appearance the most. So, get in on the ground floor of style and fashion.
As the saying goes, you only live once. So go buy yourself some nice, sexy, underwear and come to me how you felt afterwards. Best Brands to buy are Skims, Savage x Fenty and Madewell. We'll dive deeper into brands in another episode. Promise.
Final thoughts
Your take home for today is to add some plus size underwear brands to your shopping list. They lift your spirit and give you a whole new perspective of beauty. Never underestimate the power of quality underwear. The right underwear brand enhances your physical, emotional, and mental health. It's your body, your choice, your underwear brand. Go for it.
Rachele, Founder
Web: mybluegenes.com
Email: rachele@mybluegenes.com