The fashion industry is slowly taking small steps to embrace a more inclusive and diverse idea of beauty. Plus size models are the fastest growing Instagram influencers. In fact, models like Ashley Graham and Iska Lawrence are using their platform and their psychology of fashion to encourage women to feel body positivity by embracing their curves. These empowering models resonate within the younger demographics worldwide.
Young women pay more attention and experience improved psychological health when they view average and plus-size models in the media, compared to thin models. New research shows that beauty is skewed when the only images of you see are flawless, paper-thin models. This portrayal of perfection has a negative effect on women, especially teens and pre-teens. According to the fashion experts, the psychology of fashion is a burgeoning, much-needed profession.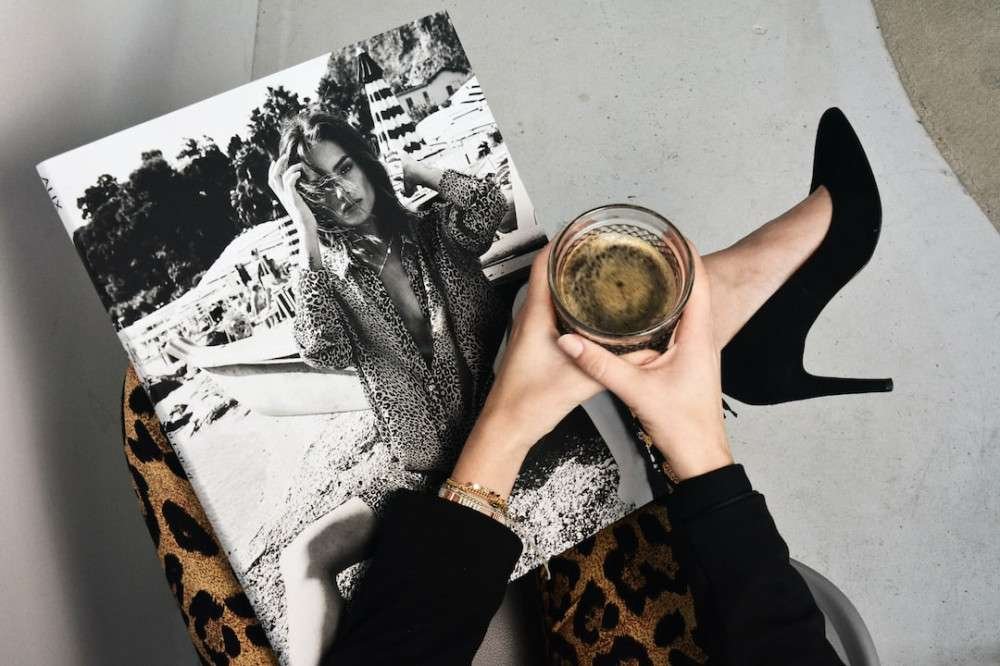 The Psychology of Fashion
Carolyn Mair created the fashion department at the London's College of Fashion. She is currently a consultant for fashion brands and author of "The Psychology of Fashion." Her clients include global, non-governmental organizations and charities. She is frequently featured in international and national press including BBC, Sky News, The New York Times, Guardian, and Daily Mail. Her keynote message addresses the how clothes affect emotions.
The Psychology of Your Emotions
According to Dr. Mair, the clothes we wear tells the story about who we are in the world. Also, your clothes have a major impact on your emotions and your mood. One of the top questions many people ask is "why is it important to have Psychologists researching and working in the fashion industry?"
Dr. Mair took on these questions to help her devoted audiences fill in the missing links. She is a frequent lecturer on the bi-weekly podcast from the American Psychological Association. After finishing her Ph.D., she was the responsible pioneer that brought the Psychology of Fashion curriculum into the London College of Fashion in 2017. She works hard and is passionate about the flaws in the fashion industry.
Flaws in the Fashion Industry
There are very few psychologists in this field, so Dr. Mair is blazing the trail. The fashion industry has its share of flaws. According to the International Labor Organization, there are 40 million garment workers worldwide, and 80% of them are women between the ages of 18 and 35. Some of these flaws include all the following:
Low wages
Sustainability (not)
Exploitation of workers
Damages to the Environment
Lack of Social Responsibility (civic duty to make a difference in society)
Psychologists as Fashion Forecasters
Today's psychologists tend to work on intuition, gut feeling, and sometimes they look at the historical cycles. They are also well trained in data analysis. In fact, they can predict fashion trends much better using data. Fashion Psychologists use their research to implement change. For instance, a fashion psychologist:
Work with employers.
Help consumers and fashion models.
Change worker's habits and behaviors.
Create better working conditions.
They examine human behaviors.
Overconsumption
In the United States there is approximately 15 million people who have a spending addiction. This is why overconsumption is clearly an issue. Research suggests that 80% of clothes in our wardrobe are unworn due to buying way more than we need.
Overproduction of Clothes
Due to the overproduction of clothes in factories, all the surplus of garments ends up in landfills. This presents another environmental problem. As the overconsumptions continue, this snowballs into debt, shame, and other mental health issues.
It's OK to buy clothes if you buy them mindfully. Just buy what you need not what you want. There is a pretty cool link between outer fashion and inner psychology. Over buying is a major problem. Many people shop to pamper their feelings.
Fashion Can Define Inner Feelings
Notice why you bought a new $500 Gucci bag? How did it make you feel? Fashion defines how you want others to see you. It also defines how you feel about yourself. It defines how we feel on certain days. I remember how the color of my clothes played a major role while attending my last year of grad school. I wore lots of bright colors and got a lot of compliments too. Color lifts your spirit.
Fashion lifts Your Mood
How does color affect you? Color has the power to lift your spirit. Maybe, this is just a psychological thing. Fashion not only shows your feelings, it shows your mood, values, and sense of style. Sense of style is based on what we love and what inspires us. The key is to create a reliable wardrobe that you are proud of.
A Wardrobe Affects Moods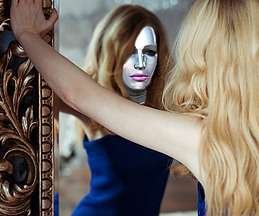 Wardrobe choices affect our Moods and how we carry ourselves. Fashion choices reflect our mood, too. The way we dress can help or hinder our prospects of getting a job. For example, if you show up for a management position at the Waldorf Astoria. You have on sweatpants, you are plus sized, you are ungroomed, and your hair is disheveled. What are your chances of landed the job? Probably zero to none. Your body positivity failed you.
Body Positivity Versus Fat Acceptance
There is a big difference between body positivity and Fat acceptance. Body positivity is about valuing yourself enough, despite your flaws, to make a change. It includes grooming, taking care of yourself and embracing your flaws. On the other hand, fat acceptance is the idea that you do not need to change, nor should you want to. It is the antithesis of body positivity. Positivity is loving your curves.
Taking Advantage of Your Curves
On the other hand, full-figured people receive more and more recognitions. In fact, most plus sized celebrities love to show off their curves. As a matter of fact, flaunting their curves is an understatement. Celebrities like Queen Latifah (singer and actress) speaks up about the challenges faced by the viscerally challenged population.
Celebrities That Make a Difference
Queen Latifah, for example, plays a doctor in TV-themed videos for Nordisk's "It's Bigger Than Me" obesity awareness campaign. She does her due diligence to promote a healthy body image by eating to be fit, and not just eating to lose weight. The videos also advertise the new weight-loss drug Wegovy, which won FDA approval in 2021.
Other full-figured Hollywood A-listers are getting on the pay-it-forward band wagon. These famous pioneers are doing their thing. Check out these stats:
Melissa McCarthy has rolled out plus-sized clothing line.
Christina Hendricks (sex kitten of AMC's Mad Max). Star of Good Girls.
Ashley Graham (high fashion Vogue model) and Instagram influencer
What is the Psychology of the So-Called Fat Culture?
Fat-shaming is stitched into the fabric of the American culture. In fact, it's so embedded in our everyday lives. Sometimes we don't recognize it as fat-phobia. Michigan is the only state that has passed a law that forbids employers for penalizing fat people in the workplace. However, more regulations are needed.
Psychology of National Regulations
This means that in all other states people of size can be fired, denied promotions, and paid less than straight-sized counterparts (Solutions Journalism, 2019). The lack of regulation leads to discrimination: Fat applicants are less likely to be hired than regular sized applicants according to a 2017 survey conducted by Fairygodboss. They also earn less per hour. This leads to mental health issues unnecessarily.
Final Thoughts
I know your hearts and minds because I, too am a full-figured, robust person. I have walked in your shoes and I know what life is like for plus size people. We are now a part of every industry, TV, radio show, podcast, journalism, online businesses, broadway shows and more. There is no job, script, play, musical or platform that we can't handle. We have already arrived. Will you share your story of triumph with me? I'd be grateful to have dialogue with you. Leave your comments in the space below, I will return a message to you ASAP.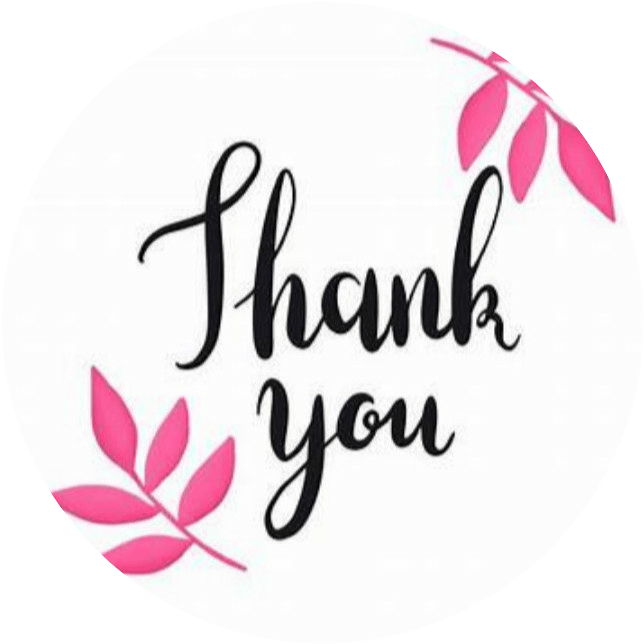 Rachele, Founder
Web: mybluegenes.com
As an Amazon affiliate I earn qualifying p
Email: rachele@mybluegenes.com