As an Amazon affiliate I earn from qualifying purchases at NO extra cost to you
Overview
Comfortable Fabric
No VPL (Visible Party Line)
Modesty Layer
Jiggle-free, Toned Feel
Enhances Your Share
Conceals Lumps 7 Bumps
Clothes Fit Better
Firms All Over & Slims Your Waist
Maximum Compression
Department: Women
Date First Available:
ASIN: BOBPZSG1VL
Customer Reviews
4.3 out of 5 stars
Product Description
The Spanx Power Series Open Bust Midthigh Bodysuit is every woman's dream come true. It is not only a comfortable, smooth fit to the body, it is also a full-body, lightweight one- piece suit that lifts your butt for all-day, comfort and support.
This open-bust midthigh bodysuit body suit targets your tummy, thighs, and hips. Another enhancing feature is that it is open-bust, so you wear your own bra. You can wear it without worrying about seams showing. It has adjustable shoulder straps. In addition, it designed so you never worry if nature calls. More outstanding features include:

It comes in sizes Small to 3X
Breathability
Cling-free fabric
Machine washable, tumble dry
Imported
Shaping Level: Level 2
88% nylon, 12% elastane
Measurements: Inseam: 8" I shoulder to Crotch
21" Product measurements were taken using SM -Regular.
Please note that measurements may vary by size. If you are not fully satisfied with your purchase, you have the option to return any unworn and unwashed items with tags intact and original packaging included.
Spanx Shapewear Features
Spanx shapewear is typically lightweight garments that help control trouble areas and make your silhouette look slim and streamline. The layers are designed to be thin, so that they're unnoticeable under close-fitting dresses, swimwear slacks and other attire.
Spanx offers a variety of garments; including bodysuits, shaping panties, camis and other styles designed to target and enhance different areas of the body. Spanx also comes in different sizes from extra small to 4X.

Pros of Spanx Shapewear
They cover up the extra folds and rolls and make you look slimmer. You look 5 to 10 or 15 pounds lighter. Spanx also makes swimwear and swimsuits (along with Spanx for men).
It builds confidence. When you look good you also feel good. Having your curves under control creates a satisfying feeling. This brings out your best personality. Go show off that new dress you brought for your class reunion in style.
What Muffin top. Spanx works its magic on displaced belly fat. It smooths out the body, leaving a clean silhouette. Your muffin top and extra skin at the bra line disappears like magic.
Shapewear may affect your body image by camouflaging your actual size and may prevent people from losing weight in some cases. This product holds you to an artificial standard. What message does this give to younger girls of the world? Shapewear that is a smaller fit for your size may put pressure on your midsection, so don't buy it too small. Tight pressure on the midsection causes acid reflux or an upset stomach.
Ironically, shapewear may seem counter intuitive. Ideally, it is supposed to make you look and feel better, it may have the opposite effect. When you must squeeze and shimmy yourself into shapewear, it can make you feel anything but sexy, attractive, or confident.
Cons of Spanx Shapewear
Spanx shapewear is not 100% adored by everyone. In fact, some doctors warn that Spanx should not be worn for long periods of time. Just because almost all celebrities wear one form or another of Spanx doesn't mean it is comes without risks. Therefore, so people may ignore nature's call because of the inconvenience. This can cause a urinary track infection. So, make sure not to ignore nature's call.

Personalize Experience with the Product
For the most part, my experience with Spanx has been wonderful. It really can add the oomph to your personal style. We all have those special outfits that tend to highlight your waist, hips or your bump. It improves my entire look and my outfits, whether an A-line dress, a jumpsuit or dressy blouse and slacks, it was the added touch to give my overall look a boost.
Whatever you are wearing, Spanx can ramp it up a notch. The comfort is matchless. You can wear styles that accentuate your waist and don't have to be concerned with cellulite sticking out in various places.
If you are plus size, you probably have rolls on your sides that you don't want to show. Spank can master these areas of extra thickness. It smooths out the rolls out and your clothing look is seamless.
The only downside is that shapewear is addictive. At least for me. Once you find the right brand, size, and style, you will never turn back. They are extremely comfortable, breathable, and very low maintenance. Make sure you read the label for wash and dry instructions.
I started wearing my waist to mid-thigh shapewear back in 2005 while I was attending Mt. San Jacinto College. It kept everything in place. My shapewear had a slit area and when nature called it was no big deal.
I continued to buy the one-piece shapewear products and that is what I wear until this day. I feel complete when I am in my shapewear. In fact, these are my favorite game-changers.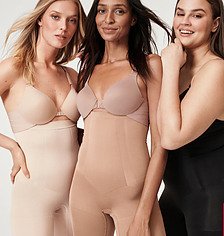 Who the Product is For
If you don't have a flawless body want to look like you do, the Spanx brand of shapewear is for you. By wearing a garment that will nip and tuck your extra rolls, lumps, bumps, and muffin top and make you look like a runway model, this product is for you. You will look five to fifteen pounds lighter.
Who the Product is Not For
Spanx is not for everyone. If you have respiratory challenges, you should avoid this product. It may cause pressure on your midsection. It may also cause acid reflux. There is a learning curve when you are put on Spanks. You have to learn the techniques on how to put it on.
Performance and Functionality
The Spanx Brand of shapewear has taken the world by storm. They are made of and they are capable of making a person's body looks slimmer. Spanks smooths out the chunky rolls, lumps, bumps, muffin tops, and extra flesh that hangs outside your bra.
You can wear Spanx as panties. It sucks you up and does all the relevant heavy lifting of cellulite, making pounds disappear. Poof! In addition, it has butt indentations, so your tush always looks perky.
Final Rating for the Product
As an avid wearer of Spanx, I give this product a high 4.9 stars of 5 stars.
What Celebrities are Saying About Their Shapewear
"You guys have no idea how many friends I've turned on to the Bra-llelujah – Jennifer Garner
"Every celebrity walking down the red carpet. You think she's all just naturally like 'shooop.' A lot of them have Spanx on. They're these light little tights. You put 'em on, it sucks you up, baby. No matter what red carpet, I got 'em on. I look like a granny before I put the dress on, but I put on the dress, and it's like 'palow' – Tyra Banks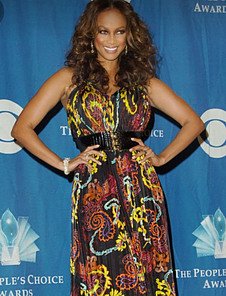 "I love Spanx, I love Spanx, I wear Spank every single day. I've given up panties. I love Spanx. O wear Spanx!" Oprah
"I wore Spanx under my Fantastic Four costume. I love them! Spanks are the only thing that smooths out all my lumps and bumps" Jessica Alba
Style secret? Definitely Spanx. That's every girl's secret, but most don't talk about it. You don't have to think about sucking it in – they do the work for you." Miranda
"There is a little thing called Spanx…They suck it all up! They're the first ones that actually have butt indentations, so they don't give you uni-butt!" – Brook Shields
"Spanks are a gift from God."- Miley Cirus
Spanx are my best friend" Kim Kardashia
Conclusion
As an avid wearer of Spanx products, I find that it a wonderful product that helps improve my overall personal lifestyle. This is not because 90% of Hollywood celebrities wear Spanx. This is because I wear Spanx and I am very satisfied with the results that I get.
It makes me look thinner, and it hides my major flaws – my muffin top, side rolls, and chunky party of my physique. Make sure you take your measurements, so you get the right size. Avoid smaller sizes, this can cause complications. Spanx is a great addition to anyone's lifestyle to avoid health complications.
Although not everyone will not wear their Spanx products every day, don't hesitate to buy yourself you some Spanx. They comes in handy for those special occasions such as weddings, graduations, birthdays and anniversaries. You deserve to look and feel your best.
Please note that measurements may vary by size. If you are not fully satisfied with your purchase, you have the option to return any unworn and unwashed items with tags intact and original packaging included.
Rachele, Founder
(website) mybluegenes.com
(email) rachele@mybluegenes.com