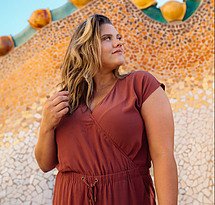 As an Amazon affiliate I earn from qualifying purchases at NO extra cost to you

Physical appearance will always be a hot topic. It's the first thing we notice when evaluating a potential match. Nowadays, having the perfect super-slim celebrity size is no longer a prerequisite for finding your perfect mate. Other attributes come into play such as humor or job description. So, the $64,000 question is, how much does weight matter in dating?
Does Weight Matter in Dating?
When you are in a relationship, much of your time and many of your activities are shared with your partner. But weight issues are often one of the things partners find themselves engaging in together. In fact, research shows that 66% of couples say they have gained weight since getting together. So, let's dive in and answer the big question – does weight matter in Dating?
Does Weight Affect Attraction?
Weight does affect your dating status. It also affects how much intimacy your partner wants to have with you. For example, when eating out with your "romantic" partner, do you try to act like you have your sh-t together and go for the salads. You may even avoid desserts altogether. On the first date you want to show that you take care of yourself. Weight does affect attraction.
How Much Does Weight Affect Attraction?
In a 2015 study, Rue and Re found that when women wanted to attract their mate, the average amount of weight loss was 2.38 kg/m2 (14 lbs.) and 2.59 kg/m2 (18 lbs.) for men, of average height. Before the weight loss, there was less attraction.
What It's Like to Date as a Fat Woman?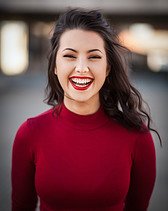 As we grow and mature, overweight individuals often find themselves at a disadvantage in terms of dating and forming long-term relationships. In surveys looking at college-age participants, overweight individuals are often less likely to be chosen as sexual partners when compared with those who are thinner. However, being heavier is not the end of the world.
Being Overweight Isn't a Bad Thing
Professor Garabed Eknoyan of the Baylor College of Medicine wrote that hundreds of years ago, men who could easily store fat were thought to be more attractive because it allowed them to navigate the harsh environments that hunters and gatherers lived in. Stacked men were lead magnets to women.
Ingrained Attraction to Stacked Men
Think about it ladies. Are you attracted to a tall, buff guy? The Eknoyan study backs up the fact that the preference for heavier men is ingrained into the female psyche. Women are attracted to a more robust male counterpart. However, on the flip side, some men abhor the thought of dating an overweight female partner. It is a sexual turn-off for them in many cases. So, all you big, beautiful women, turn up the charm.
Turn on Your Charm
So, guys and dolls, when there is a drastic weight disparity between the two of you this means that you'll have to showcase your confidence, own your weight, and turn on the charm. Do you think your weight is a hindrance to finding a partner? If so, either you have to change your mentality or change your weight. However, look no further. There is an amazing app – MyFitnessPal that works wonders to help you get back in shape.
MyFitnessPal
MyFitnessPal is one of the best weight loss and fitness apps. This app helps one million members reach their nutrition and fitness goals each year. It is a website and app available on both IOS and Android. MyFitnessPak tracks your diet. It is free to sign up. However, some of the features are reserved for premium subscriptions. Another alternative weight loss app is MyPlate Calorie Counter.
MyPlate Calorie Counter
MyPlate Calorie Counter is another nutritional app that is easy to use. It has a simple, straightforward interface. It offers nutrition tracking, meal plans, recipes, and workouts. Plus, there is a community forum to help keep you motivated. This app can help keep your relationship going uphill. It is $9.99 per month.
Signs that Your Relationship is Going Down Hill
Look out for tell-tale signs that you are in the wrong relationship. First, if your date has friends that make fun of overweight people, this is a sign that this relationship will not work. Second, If your date's parents feel that you are unworthy to date their son or daughter (if you are guy), rethink this relationship. Third, when you can't get trendy clothes because the fashion industry thinks it's normal to avoid making oversized clothing, you begin to realize the stigma attached to being plus size. These are signs to look out for:
Exploitation
Degradation
Abusive Dismissive Behavior
You are better than this and do not have to put up with any of these unsightly behaviors. Another thing to pay attention to is a one-sided secret relationship syndrome.
One-Sided Secret Relationship Syndrome
Have you ever been in a relationship where you don't feel a strong, deep, connection and you feel exhausted all the time when you are with this person. You are always giving 100% and get nothing back in return. You are constantly sacrificing, you make all the plans, and you are the only one who tries to improve the relationship. This is a one-sided proposition. If you are not the beauty in the eye of the beholder, reevaluate this circumstance and adjust your sails.
Size is Not the Only Thing That Matters
According to Tango, a relationship group on Facebook, members state that "When it comes to dating, weight does matter." One member named Daniel wrote "Weight matters in life, of course it matters in dating." Others said that size matters at first, but after that, other qualities keep the relationship intact such as humor, kindness, and overall health.
Beauty is in the Eyes of the Beholder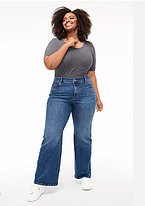 The overarching response in Tango is that beauty is in the eyes of the beholder. On a first date, put your best foot forward whether you are asking someone out on a first date or going out on a first date. Wear clean, well-fitting clothes and make sure you are well-groomed and look your best. For example, a statement necklace, flashy eye makeup, or a perfectly groomed beard will show your date that you are confident in your style. When you are full-figured, you have to look your best.
How to Date When You are Full Figured
Feel confident
Look, smell, and dress your best
Shower, brush your teeth, put on deodorant
Let your personality shine
Avoid Talking Negative About Yourself
You may be tempted to put yourself down or belittle yourself on a date. However, this makes your date feel uncomfortable. Keep your conversation upbeat and avoid bringing negativity into your conversation.
Putting yourself down before someone else is a common mechanism to protect you against an insult. Try to trust that your date won't make you feel bad.
For example, try saying, "I'm not super happy with the way I look right now, but I've been running in the park recently for exercise and I'm really enjoying getting out in nature."
Use Confident Language About Your Body
The phrase "fake it until you make it" really applies during your date. Even if you are not pleased with the way you look, keep your thoughts and words positive so you can exude confidence.
Be Open and Inviting with Your Body Language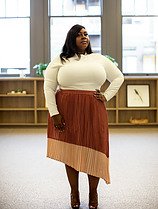 Keep your head held high and your shoulders back when you are sitting or standing. Try not to hunch over or cross your legs away from your date. Try to keep eye contact as they talk, and never cross your arms. If you cross your arms or look away as your date speaks, your date will perceive this as not being interested.
Don't Fixate on Your Weight and Your Diet
Use the date as an opportunity to get to know your love interest to see if your personalities and lifestyle are compatible. Ask your date about their hobbies and interests to see what you have in common.
Take Rejection as a Learning Experience
A good rule of thumb, steer clear of people who reject you because of your weight. They are disrespectful and you don't need to be in their company. Partnered relationships involve deeper emotional and physical connections. Disconnected relationships will not stand the test of time and should be ended. Move on. There are other options and other dating sites.
Dating Sites for Overweight People
Dating while fat, is not as complicated as it has been. Nowadays, there are websites that cater to the plus size population. Here is three of the top sites for plus size dating:
WooPlus
LargeFriends
eHarmony
Wooplus
Wooplus is touted to be one of the most affordable dating sites for curvy singles looking for those who appreciate a fuller figure. The Healthy Framework review gave it a 9.0/10.0. This is a relationship building and dating resource site. Membership starts at $3.75 to $18.99 per month. Paid members have access to a trove of extra features and enhanced usability such as:
Long-term and short-term romance
Ability to try the dating app for free before trying the paid membership
Singles looking for a site with modern features
Who Wooplus is Not For
Unfortunately, Wooplus is not for everyone. It has its advantages and disadvantages. For example:
It is not for anyone who isn't attracted to thick, curvy, or plus size singles.
Singles looking for a site with unlimited access to matches.
Those looking for a site or app that focuses exclusively on serious romance.
LargeFriend
LargeFriend is the 2nd runner up. It earned an 8 out of 10 in a review. This is a unique platform where plus sized mend and women can feel free to interact and date without fear of cruelty or rejection. You sign up and take a test drive for free. The con is that the app is only available for Android users. Apple users will have to log into the LargeFriend site. Most users are between 25 and 35. Price starts at $15.95 per month to
$29.95 per month. Check out its website at https://www.largefriends.com
eHarmony
This site is another option if you are looking for a plus sized dating partner. It is by far, a higher quality dating site that is held to a higher standard. eHarmony is the first site to use proprietary matching systems. The way it is set-up is you can customize your relationship priorities and find exactly who you want. I have friends who found their soulmate on this site and their relationship is still going strong.
How Much Does eHarmony Cost?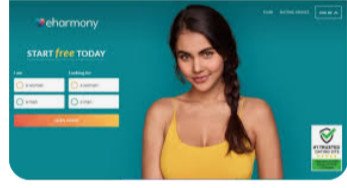 eHarmony is $65.90 per month or $395.40 a year. However, your contract will automatically renew as Premium Plus at the Premium Light monthly rate.
Is it Worth the Price?
Although I have never personally used it, I have friends that give it a 10-Stars out of 10-Stars rating. They say they have found the love of their life and then some. It is known for its high-quality dating pool and top-notch system for matching like-minded people. Therefore, it is worth every penny to find your soulmate. Whatever your preference, eHarmony got you covered. It has the highest success rate of all dating sites. https://youtu.be/UXRPEnDIh4M
Final Thoughts
Finding your ideal mate can be a daunting task. Factor in the fact that you are plus-sized and this adds more trepidation to finding your dream date. Nowadays, regardless of your personality, weight, or character, finding someone who is compatible with your features has never been easier. Just so you know, your love interest is just a website or a click away.
Many of you have already explored some of these sites. If you have experienced dating sites, please let me know how that went in the comment section below. You probably have quite a bit to talk about. Thank you for joining me on this dating expedition, and I will look forward to hearing from you.
Rachele, Founder
(website) mybluegenes.com
DM: rachele@mybluegenes.com