As an Amazon affiliate, I earn Qualifying purchases at NO cost to you
Let's face it, we live in a digital, computerized world. Whether you choose to share photos from your corporate dinner party or want to have a slide show about your new yoga studio, digital technology is the way to go. It's like having a mini photo shop in the comfort of your own home or office. Once you go 9″ digital photo frame, it's no turning back.
What is a Digital Photo Frame?
These are small LCD monitors that are designed to look like a conventional picture frame. They can be set up either portrait (vertical) or landscape (horizontal) style. Digital photo frames can stand on a table or can hang on a wall. Moreover, these gadgets contain built-in memory. Also, they display photos without the need of a computer or printer. I prefer the 9″ digital photo frame.
Why do People Buy Photo Frames?
Many of the people who buy these frames are people who are impressed by the latest technology. While some people are addicted to technology, others are copy cats and have to, literally, keep up with the Joneses'. On the other hand, others like the idea of storing all of their photos on their devices. Now you know what to do with all those gazillion photos.
Digital photographs can be downloaded to a PC or laptop. However you do not need either one. Digitals photos can be transferred from the memory card of a digital camera. By the way, you can also display them singly or as a slideshow. In addition, you can control them remotely, via the internet. How cool is that?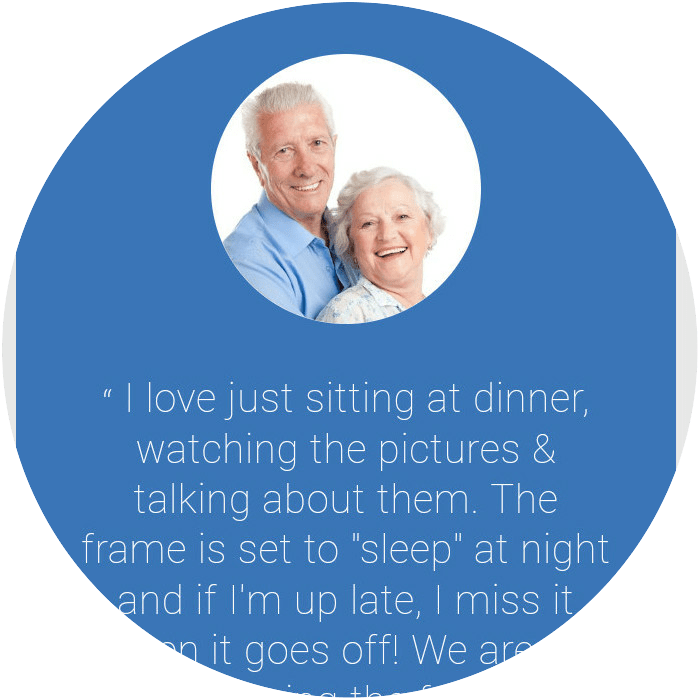 Set up Your Photo Frame Using ViewClix
ViewClix is a unique digital photo frame defined specifically for Seniors. It keeps this demographic connected to family and friends in the virtual world. This photo frame can be set up by a family member, friend or neighbor. It's simple and easy. The young at heart can enjoy live video calls, receive new pictures and are able to view sticky note reminders. It's easy to use too.
Plug in your frame device. It will boot up within a minute.
Connect to Wi-Fi with your remote control or hot spot.
Even though the ViewClix frame is always connected, it uses very little data. The largest data usage is from the video calling. This consumes 7 megabytes (MB) per minute.
A Brief History of Digital Frames
The first independent frame, was placed around the parameter of Gentile da Fabriano's Adoration of the Magi painting (1423). Undoubtedly, this was one of the best displays of art of the 14th and 15th centuries. In fact, many people consider this era as the gold standard of artistic and cultural achievement.
Brief Timeline: The Evolution of Camera's
1975: First Digital Camera created by Kodak engineer, Steve Sasson. The size of a breadbox. It took 23 seconds to capture a single image. Shot 0.01 megapixel only in black and white. Saved to a cassette tape.
1988: Fuji Fujix DS-1P. First true digital camera presented at the Photokina trade show in Koln, Germany. Used record images in a 2MB SRAM memory card that held 5 to 10 photographs. Like the Kodak camera, this Fuji-made camera was never sold.
1991: Kodak DCS-100. The first Kodak digital (a modified Nikon F3. Costs 420,000 and required external data storage. The photographer wore a shoulder strap. It was connected by cable.
1994: Apple Quick Take. First digital camera was $1,000. Designed by Kodak and manufactures by Chinon in Japan. Apple's first venture into digital camera space.
1994: Kodak /AP NC2000 . Kodak and Associated Press launch camera designed for journalists. The Vancouver Sun became the world's first newspaper to convert to all-digital photography. Starting price $17,950, discounted for AP members.
1995: Ricoh RDC-1. The first digital camera dedicated to record 5-second 768×480-pixel clips at 30 frames per second. (used in movies). Cost $1500.
1999: Kyocera VP-210. Kyocero Visual Phone. The first camera phone. Could transmit live video. Fueled by Samsung SCH-V200 and Sharp J-SH04.
2000: Fujifilm FinePix S1 Pro. First interchangeable-lens DSLR. Price $3500. Based on Nikon N60.
2007: iPhone. Launched by Apple CEO Steve Jobs. Had touch-screen and camera. Most popular camera on the market
Why is Connection with Family so Important?
Connection is one of the most important parts of the human experience. Although all of us create meaningful relationships
at work or playing sport, one of our deepest bonds is with our family. Unlike in the past, the traditional family unit is less cohesive. However, having a stable family is still vital your health and happiness. Here are a few reasons why: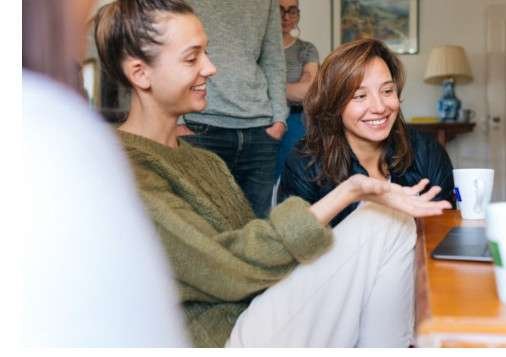 Despite the family feuds, family is always there when you need them.
Your family will take care of you when no else will.
Family brings automatic friendships.
No one will love you deeper than your family loves you.
You can go to family to ask for help.
Your family is your support system.
Family helps educate you. You learn to respect, responsibility, and valuable life lessons.
Family is also quintessential for mental health.
Introducing Internal Family Systems
The Internal Family Systems model was created by Richard H. Schwartz in the 1980s. It is a combination of other theories such as Bowen's Family System and Salvador Minuchin's Structural Family. If you have studied Psychology or Sociology, you will realize that modalities will overlap. In both theories. family units and relationships are emphasized.
For example, Schwartz delves deep into exploring each family member's mindset. He strongly believes that each person brings their own unique subpersonalities to the table. Each family member has their own unique viewpoint and qualities. Family members represent Managers, Firefighters or Exile characters, hypothetically.
Managers:

Proactive Protectors, Parts trying to keep you in control & stop you FEELING the wound of exile. Example: Achiever, Planner, Self Sabotage, procrastinator, inner critic, etc.
Firefighters:
They try to soothe the exiles bleeding wound or distract from it. Example: Drinking too much, addiction, retreating/hiding part, binge eating, eating disorder, etc.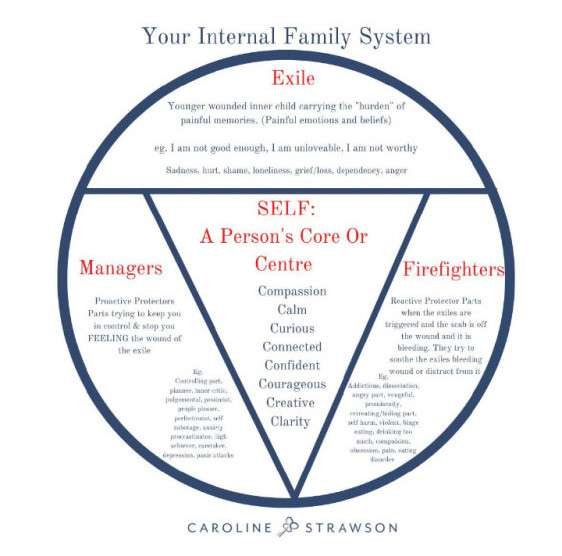 Exile:
Younger, wounded inner child carrying the burden of painful memories (painful emotions and beliefs). Example: I am not good enough, I am unlovable, I am not worthy, sadness, hurt, loneliness, grief/loss dependency, anger. So, you can see how these subpersonalities can dive families. Bowen's Theory talks about the importance of family connections. Family photos can bring out the joy in families. They help families unite, particularly on birthdays, holidays, graduations and weddings.
IN summary, IFS helps people heal from the inside out by accessing and loving their protective and wounded inner parts through the power of their core self.
How Does a Photo Frame Work?
Once you connect the memory cards to the photo frame, it will display photos and music files. However, instead of displaying physical photos, the digital frame has a central processing unit (CPU,). In addition, it has a Liquid-Crystal Display (LCD) monitor and a memory card or USB hard drive for displaying your digital photo album. This is similar to a computer. Sharing photo memories can help families spend more quality time together. If a picture paints a thousand words, what does this say about digital photo frames?
Check out YouTube: https://youtu.be/uZ8TwbPyf-0
Cherished Features of the Aluratek Frame
Aluratek DPs are the easy way to bring treasured memories to life. First of all, they have amazing image clarity. Second, they have rich vibrant colors (high definition). Third, they add a high-end quality to any home or office. Sharing photos with family and friends have never been made easier. Finally, truth be told, not all digital picture frames need Wi-Fi.
Why Buy Digital Photo Frame? Why not?
The set up is easy. You can get internet connection using a Mobile Wi-Fi hotspot. Fortunately, it works the same as a Smart phone. The hotspot connects to the mobile data network. It provides a Wi-Fi router that allows access to the Internet. In addition, the set up is basically the same as setting up Wi-Fi for your home network.
If you have a 1 GB per month data plan, you will have enough data for about 2 hours of video calling per month along with 200 shared pictures
Secure the hotspot. Hotspots ship with their Wi-Fi network open with no password. Therefore, make sure you follow the hotspot's administration instructions to add a password. 
Final Take Home
Take a deep breath. The digital world is in full swing right now. Everything imaginable has the mark of digital written all over it. In fact, the digital devices in our lives is educating us, giving us sweet memories and is keeping families intact. The pandemic has left a dark cloud over our heads. 
Therefore, shining a digital light can make a big difference. All it takes is one push of one digital button. Wouldn't this be the perfect gift for Mother's Day?
Thank you for joining me on this amazing digital journey. If you like this post, share it with friends. Also, I'd love you to leave your questions and comments below. I will respond ASAP. With no further adieu, I'd like to wish all mothers a Happy Digital Mother's day!
Happy Mother's Day!