Best Stress Hardiness – Pathway to Optimal Health
Hi There! Happy Monday
Hope All Goes Well with You.
Self- Care is so Vitally Important.
Self-Care improves the quality of your life. According to definition, Self-Care is:
1. The practice of making sure that YOU are protecting your own well-being and happiness. 2. Caring for your physical, emotional, and spiritual well-being; particularly during periods of stress.
There are a million and one things to do for self-care. Make sure you put your Self Care First. Here's a mini survey to see how you fare in terms of self-care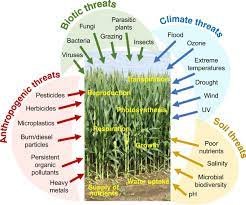 Score 11-15: You're doing a great job with your Self-Care > (A++ Dean's List)
Score 8-10: You are in progress of doing a terrific job in Self Care. (B+)

Score 5-7: You are not doing enough self care. (C+)
Are You Taking Care of Yourself?

Are you ready to take the Self Care Test? Here we go
Sky dive
Poker Game
Camping
Fishing
Skiing
Rollerskating
Create a vision board
Paint, ceramic, sculpture. Create
Listen to music of choice
Drive-in theater
See a play or concert
Attend Opera performance
Amusement Park
Travel out of country
Day trip or cross-country drive
Called a loved one
Wrote 3 things you are grateful for – Journalist
Soaked in bubble bath
Made funny YouTube clip
Walked barefoot on beach, at a park
Hiking
Went dancing
Candlelight dinner
Invited friends for dinner
Had a full body, foot massage
Went to favorite restaurant
Girls night out
Boys night out
Had a facial
Meditation, Yoga, Tai Chi class
Chose healthy foods to eat
Got 8 hours sleep
Drank 8 glasses of water today
Joined a fitness club
Got on your treadmill
Create a vision board
Cook an exotic meal for someone you love
Go salsa dancing
Visit another country
Kiss your favorite celebrity
Bonus have a million dollar online business
How did You Score? My score is 6.5
Here's a Few Reasons why Self Care is so Quintessential:
You can smile negative feelings away
Practice the art of gratitude
Learn something new everyday
Stay active
Get enough quality sleep
Organize your house, mind, environment
Avoid stress at all costs
Best Stress Hardiness
Best Stress hardiness is an avoidance of stress. It is a positive response to stressful situations. Also, it is the ability to minimize the negative effects. The good news is that you can become best stress hardy at any stage of life. Therefore, you can reverse the onset of stress. These people can adjust to stress on a dime. They respond to stress in a better way. Best Stress hardiness is also a form of Self Care guys. These individuals have the 4Cs mentality: We Can Too
Commitment:
Strong sense of control over events in their life
Can overcome their experience.
Control:
Highly committed and involved in the tasks
Strong sense of purpose
Challenge:
View life events as challenges
Change is an opportunity for development.
Connection:
Ability to connect with family members
Connect with the community to plow through the adversity.
Final Take Home
Keep your mind and body in harmony. This is quintessential to optimizing your overall health. It does not take a rocket scientist to know that Self-Care Matters.
Love Always,
p.s. Shout out to my homies: Abie, Simone, Jeff, Kyle, Carson, Erica, my girl Diane (niche Queen), Lily, JoeRebisz, Carla Navarro, Abumchi, MelaniHarv3, CassiOfTroy (love this name), CountessCtry, redirect2, DDurancie, west2000, DHind1, James654, phil1944, Zoopie, Sherry58, Chivs86, Sotiris, Steve352, YMerritt, Delroy2222, Vusi50 and more. Hope I spelled your name correctly. I saw your names in my emails.