Metabolic Meals plans are flexible and commitment-free. You are in charge, you can skip meals, cancel anytime, and customize your meal plan at any time.
Can I Choose My Meals?
Of course. With My Choice plan, you pick from a huge variety of healthy breakfast, lunch, dinner, and snack options. Our rotating menu updates weekly with 30+ new meals, so you get fresh flavors that fit your individual tastes and dietary preferences.
Do I have to Cook Anything?
No cooking required. Just reheat in two minutes and dig in. Your entrees are always fresh and ready to eat with heating instructions, nutritional details, and a full ingredient list.
Will I Be Locked into a Subscription?
All the meal plans are commitment-free. Meaning, you can switch plans, pause your current plan, or cancel anytime you want. Log in to your online account to manage your Metabolic Meals plans.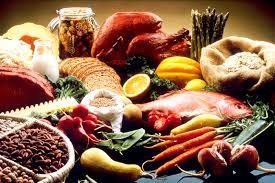 Can I Skip a week of Delivery?
Totally. With these flexible delivery schedules, you can skip weeks in advance for no charge right from your online account.
What to Expect from Metabolic Meals Plans?
You get expert-crafted, fully prepared, delivered fresh meals that are ready to re-heat and heat. The Metabolic Meals Plans culinary team is dedicated to crafting incredible meals that support athletes, students, retirees, and families of all sizes. They help you reach your weight, performance, and health goals without sacrificing flavor. Easily pick your meals based on your diet, allergy, and taste preferences.
What is the Metabolic Meals Plans Difference?
– The Never List
These meals will never use ingredients when repairing your meals: no artificial flavors or dyes, MSG, soy, wheat, rye, barley, malt, triticale, brewer's yeast, low-grade proteins, or processed vegetable oils (canola, cottonseed, soybean, safflower).
– Highest Quality Proteins
Protein plays a key role in the immune system repair, muscle maintenance, and a healthy metabolism. This company sources quality grass-fed, grass-finished meats and wild-caught seafoods. Not only can you feel and taste the difference, but it's better for you and the environment.
– Globally Inspired Foods
Weekly rotating menus showcase the diverse experience and expertise of our chefs. Combining their knowledge from institutes worldwide with quality ingredients from local artisans and farmers to create healthy delicious meals so you don't have to.
– Dedicated Glute-Free
Improving health first makes fat loss easier. Eating less gluten benefits your health. From less inflammation to a higher metabolic rate and more, which is why Metabolic Meals Planshas curated a 100% gluten-free menu for over a decade!
– Reliable Delivery Packaging
Fresh meals are delivered nationwide in low-waste, 100% biodegradable and fully recyclable packaging that's good for you and the planet.
100% biodegradable, all-natural non-woven fiber blend insulating liner
100% recycled plastic pre-portioned meal containers
100% recycled cardboard delivery box
customerservice@mymetabolicmeals.com
855-355-MEALMeals