As an Amazon Affiliate, I earn from qualifying purchases at No cost to you.
Coping with a loss of any kind sends a normal person's life into a tailspin. No one knows how they will react to the impact of a loss. For many individuals, taking up a hobby activates their creative juices. In addition, a hobby helps people leverage their stress and anxiety levels. Another way to leverage stress is to find the most realistic dolls for adoption.
Never Judge a Book by Its Cover
We must never judge a person for the choices they make without examining what led them to that decision. Let's not criticize your sister or best friend for collecting dolls. Actually, taking care of dolls is not that uncommon. In fact, many grown women are doing it. There is a new, growing trend sweeping across our land. It involves the ability to find the most realistic dolls for adoption.
The Reborn Movement
This new trend craze is called the Reborn Movement? This is a group of women who collect, own and adopt reborn baby dolls. These are dolls that look human. First, reborners get the urge to find a reborn baby doll. Second, they contact a seller or collector. Third, they visit the collector or apply for a doll online. In the last step a purchase is made and voila! The owner becomes mother of a newborn. For many women, being a new reborn mom is a life-changing event. This the beginning of a new life free of worry and care of past hurt and pain.
The Reborn Baby Doll Hobby is Going Full Steam
Fear, doubt, hurt and pain can wreak havoc on anyone's well-being. We don't realize how fragile we are until we reach the breaking point. That's when we need to redirect and hit the reset button. Unlike in the past, when it wasn't OK to step outside the norms, today it's absolutely OK. Be creative! Be passionate about your dreams and hobbies.  Becoming a mom to a reborn is now socially acceptable.
Becoming a Full-Time Mom
Becoming a full-time Reborn Baby Doll mama is mainstream. Despite the critics, the sale or reborn dolls is a booming business. Reborns help women discover their passions. They experience motherhood in a fulfilling, new way. Nevertheless, they are still judged. However, they are the best candidates to fill this role.
The Best Candidate to Adopt a Reborn Baby Doll
To become the sole proprietor of a reborn is a higher calling for many women. Their reasons are wide and varied. Many individuals confess that they have always been doll lovers. Others claim they are creative artisans who want to continue to hone their skills. Still other mothers become reborners due to life circumstances. These are the empty-nesters, childless women, women who have lost a child or are childness by happenstance.   Dolls help them get through stressful times. Check out https://youtu.be/adVmp2jRwUk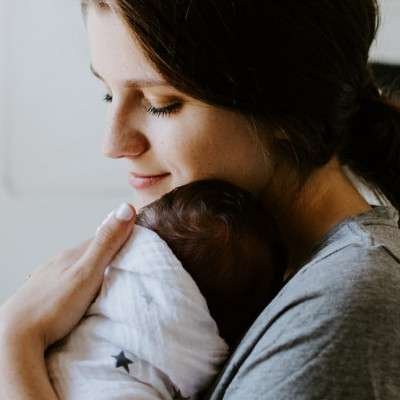 Coping Mechanisms
After losing a job, a friend or close loved one, it takes a while to get your life back on track.  We all experience loss at some point in one way or another. One way to bounce back is to find a way to cope after a major loss. The best way to bounce back is to use a coping mechanism. Check out the list below:
Making photo albums
Preserving memories and souvenirs
Visiting gravesites
Keeping an urn of ashes
Celebrities that Opened up About Infertility
Hollywood celebrities share their harrowing stories about their struggles with pregnancy. By they decide to open up, they help a great number of women realize they are not alone. Furthermore, there are resources available to all women, regardless of their age. These celebrities offer hope by dampening the stigma related to infertility. Despite the hope, there is backlash.
Getting Backlash from Real Moms
There is a significant number of women who buy into the idea of being a first-time parent. They thrust themselves into this motherhood role for the long haul. In fact, the Reborn Movement has a special packet designed just for new reborners. It is fully equipped with everything they need. Items in this packet help these moms go through their full-term (fake) pregnancy.
Reborn Owners Fake Pregnancy
Reborn moms wear a special device that mimics pregnancy. Some wear the device for nine months. This helps them visualize a real experience. They reenact a 9-month pregnancy.
As they reach full term they return to the Reborn Clinic. After several hours of fake labor pains-Bingo. Their little new-born comes into the world (hypothetically). No real pain or afterbirth involved. But this behavior comes with a cost.
Critics want laws to prevent fake pregnancies. They claim that reborners disrespect woman who actually go through real labor pains. Reborn moms want the same respect as regular moms. These dolls are priceless and indispensable. They are filling a void.
Reborn Dolls Fill Need
This may be
just
what the doctor orders for women. For example, many women do not want to commit to caring for a real baby. For instance, if a reborner wants to go to the grocery store, she can leave the baby alone. It wouldn't put the child's safety at risk.
Therefore
, having a doll baby is "better" than a real baby. Really? A reborn baby doll comes with zero responsibilities. Another example, w
hat if you decide to adopt a reborn? Would this affect your relationship with other women in your circle? Let's have a little empathy. It goes a long way. However, there is a method to the madness of adoption.
The Process of Adopting a Newborn
New reborns come in all sizes, shapes and many expressions. Some are beautiful, some are homely. They come with blue, brown or black eye color. While some reborns are troll-like, others are Goth.
The defining moment comes. You complete the adoption process. Here are the initial steps:
Contact a reborn baby doll artist or broker. Research to find the best deals.
You will receive a thorough, detailed description and photo of any doll of your choice.
The reborns are created in any ethnicity, with curly or straight hair, whatever features desired.
There is the option for a nursery, with as many accessories as you can afford- strollers, car seat, crib, etc.
Walmart is one of the best vendors for accessories.
Walmart is Contracted with Doll Collector's
Walmart is contracted with the original creators and has the top ten brands. Each doll comes with their own individual kit. According to the original owners, these dolls are not designed for young children. They were created for ages 13 and up. They have a array of price ranges, too.
Costs of Ownership of a Reborn
The prices range from $100-$3,000; knockoffs start at $75. Pricing is dependent upon the quality and time that it takes to make the doll. Some of the specialties include Porcelain, China, Japanese, Kachina and Matryoshka Dolls. In fact, a
ccording to Annette Kravchenko, these dolls worth their weight in gold. They not only give women a chance to gain motherhood skills,
but they
also serve a therapeutic purpose. As a long-term doll maker, she believes they offer a healing effect for their owners.
Reborn Baby Doll Description Sample
Americus: (as cute as a button)
Artist: CAROLE ANNE HARVEY

Sculpture by: D'NINES

Kit Name: SOFIA

Length: 18″ (45.7cm)

Head Material: Vinyle

Limb Material: Vinyle

Age: Newborn

Gender: Your Choice

This list continues with a description of arms, legs, edition, eyes, lashes, hair, paint, skin color, race weight, pacifier, drink and wet category. A real professional birth certificate is also included.
Final Thoughts
Reborns have made their way into the hearts and souls of women worldwide. Moreover, they offer hope to woman. These dolls reduce anxiety and stress. They provide companionship as well. Even if this is
just
a hobby, it is helps women have a better life.
Thank you for joining me on this journey into the world of the Reborn Movement.
If you have any questions or want to know more about this topic, feel free to leave your comments below or send me an e-mail. Remember, being kind to others, always makes a difference.
Rachele, Founder
w: mybluegenes.com
e: rachele@mybluegenes.com