As an Amazon affiliate, I earn from qualifying purchases at NO cost to you.
There is a new hobby that's taking the world by storm.  Women are adopting Reborn Baby Dolls. They look like human babies. There is no way to really tell if these Realistic Reborn Baby Dolls for Sale ARE really dolls. Reborn dolls are also known as lifelike dolls. They are created from a blank kit, then artfully put together by doll collectors and hobbyists. They look and feel like a real human infant.
The Psychological Meaning of Owning Reborn Dolls
Most women are nurturers by nature. This inherent nature can start at an early age. Having a doll to love and care for can mean all the world to a little girl. Keeping her clean, combing her hair and dressing her up is early childhood treasured moments. Nowadays, this nurturing is being seen in much older women. One of these realistic reborn baby dolls for sale can be one of the greatest joys of a woman, especially if she has had an unsuccessful pregnancy.
The Devastation of Miscarriage
A miscarriage, loss of a child or even fertility issues can cause nerves to unravel. Giving motherly love and attention to an infant has extraordinary benefits to any mother, especially, after suffering from anxiety or any type of mental illness.  Adopting a Reborn Baby Doll can be a real game-changer.
The History of Reborn Baby Dolls Dates Back to 1990s
The first reborn dolls came to the United States in the 1990s. They appeared as a Godsend to doll enthusiasts who wanted more realistic dolls. Most people who own reborns are collectors. For many non-collectors, though, these dolls provide a therapeutic component. Karolina Jonderko also started her photo project with reborns in the 90s. She is an award-winning photographer.
One of her subjects, Katarzyna, bought a doll after suffering a miscarriage. Jonderko has comforted many mothers, In fact, she has committed her life to photographing women who adopt dolls as a coping mechanism. Most of these ladies would do anything in their power to find relief after miscarriage.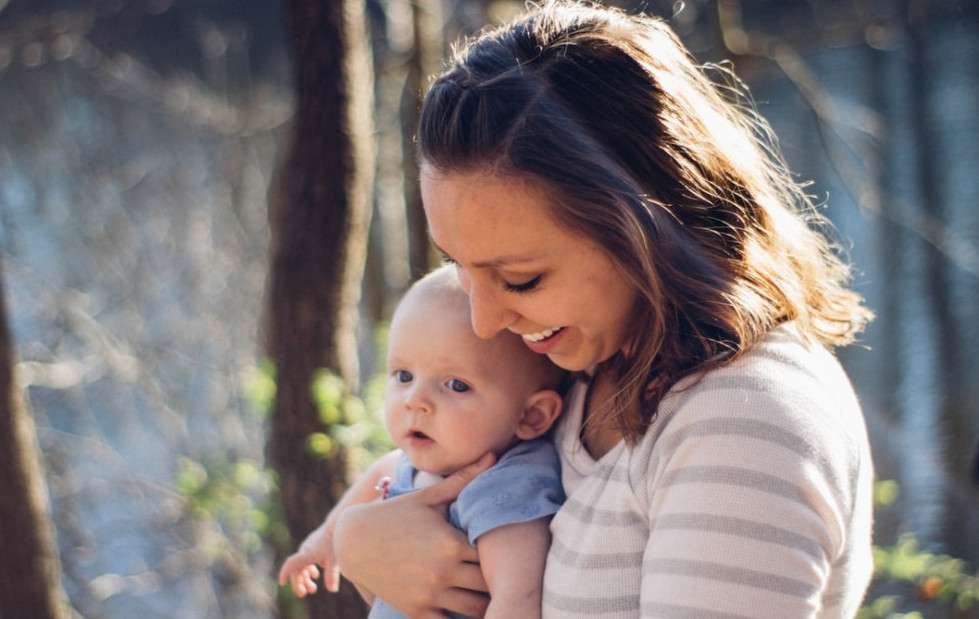 The Devastating Throwback of a Miscarriage
Women have been miscarrying since the beginning of time. Stories of this condition date back as far as the Hebrew Scriptures. The way a woman responds to losing a pregnancy may vary. At any rate, every woman hurt. Personally and emotionally. However, the cultural silence around miscarriage is relatively new.
As many as 50% of all pregnancies end in miscarriage before missing a period or even before knowing they are pregnant.
15%-25% of recognized pregnancies will end in a miscarriage.
More than 80% of miscarriages happen within the first three months of pregnancy.
The bleeding can appear brown or resemble coffee grounds or it can alternate between being pink or bright red
The Causes of Miscarriage:
Bonnie Hill miscarried in 1975. She is a mother and teacher in western Oregon. A recent study found links between herbicide spray and the rise of miscarriage.
As a result, the Environmental Protection Agency (EPA)
eventually
banned the pesticide Agent Orange
.
Other causes of miscarriage include:
Unsanitary public-housing conditions
Contaminated water in low-income communities
Genetic problems
Infection
Hormonal issues
Medical conditions such as diabetes or thyroid disease
Smoking, drinking alcohol, using street drugs
Exposure to toxins
Chromosomal abnormalities or unwanted pregnancy can also be a cause of miscarriage.
Symptoms:
The primary symptoms of miscarriage include heavy bleeding and cramping. This lasts up to two weeks. Lighter bleeding can last an additional one to two weeks. This Depends on how far along the pregnancy is. Hormone levels can elevate for days or several weeks.
Connecting Reborn Mothering and Mental Illness
Are you over 40-ish? If so, your body is going through or has been going change. Hormonal changes happen throughout your lifetime. After the age of 40, my body began to change. I had heard about menopause and was not quite ready for the it. Let's dive in.
The Three Stages of Menopause
Did you know there are three stages of menopause? Menopausal symptoms vary from one person to the next. Although it
typically
shows up in the early 50s, some women go through menopause in their 30s.
However
, it is very rare. I wasn't diagnosed with anxiety until my early 40s. In my mid-50s my menstrual period ended. Most likely menopause caused my anxiety.
The Three Stages of Menopause: 
Perimenopause
Menopause
Post menopause
Have you experienced 12 consecutive months without your period? Guess what? You are in menopause. During menopause the female eggs dry up and your child-bearing days are over.
One of the biggest challenges is having hot flashes and vaginal dryness. Menopause causes anxiety and depression. As well as excessive sadness and a host of other conditions. The upside of menopause, for me, was the thought of no more maxi pads and tampons.
Babies Bring out Feelings of Happiness
Having a baby around can promote feelings of happiness and joy. The next best thing that could
brighten up a mother's day
would be taking up a hobby. 
One of the latest craze for older women adopting and caring for realistic baby dolls. These dolls give the caregivers many memorable experiences in childcare. In fact, they offer a therapeutic benefit. They help reduce anxiety and depression. This is a meaningful experience for many women..
Reborns can be a Coping Mechanism
According to Dr. Gail Saltz, caring for a reborn baby doll can provide reprieve and comfort. It helps mothers cope with loss, sadness or anxiety. These dolls give them moments of comfort. Furthermore, these dolls can be helpful as a coping mechanism.
Misunderstanding Miscarriages
While one mother may experience fear, confusion and ambivalence after a miscarriage, another may describe her miscarriage as a big relief. Others may be
totally
silent or even count their miscarriage as a blessing from above. Every reaction to a miscarriage is different
Reborns Add Value to Your Life
A reborn baby doll can add value to one's life. Unlike a real baby, reborns come with no real-world mess. For instance, there are no diapers, no smells, no feeding, no crying and they never grow up into toddlers. They never get a chance to say "I hate you." This is a real plus for reborn moms.
We must not judge women who have reborns. Stop being bias and judgmental about the choices people make. Instead, why not show empathy and understanding? There is no harm in having a hobby that shows love and care for a reborn baby doll.
We need to open our minds and show empathy and understanding. It would be a miscarriage of justice to think otherwise.
Thank for joining me on this reborn baby journey. If you want to know more about the reborn baby movement, feel free to leave your comments below or send me an email. I would love your feedback on this post. Share it with friends too. Leave your comments below and I will certainly get back to you ASAP.
One more thing, show a little kindness to someone. Kindness can make a difference.
Rachele, Founder,
w: mybluegenes.com
e: rcharinh@mybluegenes.com