WHAT ARE CORE VALUES
Core values are the deeply ingrained principles that guide an individual or the organization's actions. They serve as cultural cornerstones. Core values are non-negotiable and can never be compromised, either for convenience or short-term gain. They are the fundamental driving force of life.
CORE VALUES SERVE AS AN INNER COMPASS.
The core values define the expectations and aspirations of the community engagement process. Processes based on these core values have been shown to be the most successful and effective. Use your values to set goals. Core Values include:
INTEGRITY |DEPENDABILITY |GRATITUDE| GENEROSITY | HONESTY|TRUST|FREEDOM|EMPATHY RESPECT| COMPASSION | KINDNESS| UNDERSTANDING| DOING THE RIGHT THING|TEAM SPIRIT
INTROSPECTION IN SEARCH OF CORE VALUES
What is really important in your relationships (family, friends, co-workers, neighbors)?
What matters to me most?
What things are non-negotiable?
With Core Values it's NOT about what you preach
It's about WHAT YOU PRACTICE and WHAT YOU DO.
Values serve as a pillar for your life.
Action speaks louder than words.
DR. RADMILA RANGELOV JUSOVIC
She dedicated her life to instilling values into the educational systems in her country in the Balkan Islands (Bosnia, Herzegovina, Serbia). She believed it is important to learn values from an early age. You must think about what's important and what it is that builds a society.
DR. JUSOVIC'S TIPS:
1) You need to recognize your values
2) You need to name and understand your values
3) You need to think about your values and define your values
4) Ask yourself why you chose these values and why you stick to them without judgment
5) Connect with others who share your values when choosing your life partners and friends.
Have a conversation with them and find out what is non-negotiable.
It will help you find common understanding and agreement
It will help you realize when things are not functioning.
6) Set life rules according to your own values, nor according to the values of everyone else.
In the world of psychology, it's sometimes easier to know what you DON'T want than what you DO want.
CORE VALUE INFLUENCERS

Recognize if it is your true value or to see if your values were subconsciously acquired as a child at an early age. You must analyze your values to see where they come from.
Parents are a major influence on our values during our childhood. We are also influenced by faith-based affiliations we have as well as our neighbors, friends, and teachers.
If you don't know your values, figure out what drives you mad.
Example: I let my sister babysit for me each summer, never realized that she was getting too attached to my daughter, Mime. One summer she refused to let Mime come back to me. This is a long story. So, I believe it or not. She told me to get lost. Unfortunately, we ended up in court and I got my daughter back. Prior to this I had always looked up to my sister. You can read the rest of this story when my book is published one day.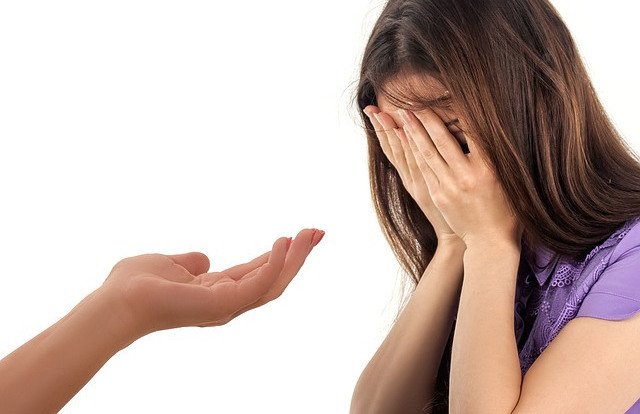 CORE VALUES ON STEROIDS
What core values did she acquire? She was not able to have children, so I let her play mommy every summer. She was known for her ability to nurture and raise children, she had a thriving beauty shop business, and she was extremely resourceful. However, she lacked a few core values. She lacked core respect, honesty, and reliability.
Needless to say, I was infuriated, humiliated, and totally shocked because my sister had crossed the line. I felt hopeless and betrayed. Why did I feel this way? You guessed that right. She challenged my core values. Here are examples of core value disruption.
CORE VALUE DISRUPTIONS
Example 1: If your core value is truth and someone lies to you, it will rub you the wrong way.
Example 2: If respect is one of your core values and you are disrespected, this will cause friction. You may feel disappointed. You may feel sad. This is what I experienced with my sister, Joy.
A CORE VALUE EXERCISE #1
Imagine a perfect world, or perfect life where you are surrounded by people who share your core values.
If Honesty is your core value, people will speak truth to you.
If love is your core value, people will show their love and care.
A CORE VALUE EXERCISE #2
Imagine you are students in an environment that supports your values and builds on your values while in your learning process. This is the best of both worlds
A CORE VALUE EXERCISE #3
Imagine you work at a job where your values are validated and important and the company is in congruence with your values. Wouldn't this be wonderful. Well, take a look around.
WHY CORE VALUES SO IMPORTANT?
Now take your core values to the next level. Figure out what your values are. Your values should inform your five-year plan. Your core values allow you to make good decisions. You can apply value to new challenges that may come along. Your core values will remove bottlenecks and empower individual growth across your organization. Your core values will set you apart.
Rachele, Founder
(website) mybluegenes.com
(email) rachele@mybluegenes.com