As an Amazon affiliate I earn from qualifying purchases at NO extra cost to you.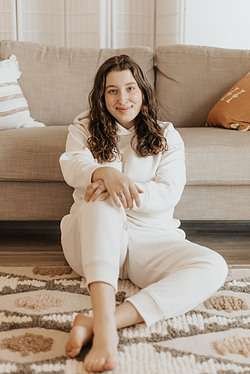 A fatty upper pubic area is not the end of the world. Have you ever wondered how your jeans will fit if you have that overhanging pouch? No need to worry. A lot of us wonder to find the best plus size jeans for FUPA. This is your little kangaroo pouch that protrudes from your belly.
Best Plus Size Jeans for FUPA
Did you know that some people are genetically inclined to have FUPA? After weight gain, fat accumulates all over the body. Next thing you know, you begin to worry if you can find the best plus size jeans for FUPA. Unintentionally, you have inherited the FUPA genes from your parents.
What is FUPA?
FUPA is an acronym for "Fatty Upper Pubic Area." It is medically known as "panniculus." It is the dense, jiggly fat right above your panty line. Fat often gathers in this area after pregnancy, abdominal surgery, or rapid weight gain. You may also notice some FUPA as you get older. You ask yourself – How do I hide my tummy pouch?
How Do You Hide a FUPA Pouch?
Want to know a secret? I have the perfect solution for your pouch. Believe me, looking for clothes that fit is no joke. I have struggled with my weight practically all my life. Since age 12, to be exact. While all my friends got to wear trendy, fashionable clothes, my wardrobe was drab and hideous.
To hide my stomach pouch, I always had to wear oversized baggy clothes. One day my mom stumbled upon a store called "The Chubby Shop." I was so embarrassed every time it was time to buy new cloths. Come to think of it, I had the same pouch as my mum. I am genetically predisposed to FUPA.
Genetic Predisposition to FUPA
The name Chubby Shop, in and of itself, is an embarrassment. However, this was the only place that had my size. The cloths were not that bad. It's just that they were larger than life and so was I. Fast forward. Our family physician concluded that I had a predisposition to be overweight. So, he advised my mum to put me on a diet.
My propensity to be heavy was a part of my genetic make-up. I learned that being overweight was part of my DNA. However, to break this generational curse, I had to eat healthy foods and exercise like there was no tomorrow.
Knowing that I had a predisposition to be chubby was a breakthrough for me. I no longer had to carry the burden. All along, I thought it was my fault. Some of us are more genetically prone to FUPA? Have you noticed the number of people who fall into in the FUPA category? A lot. Is there is any way to conceal it? The short answer is yes.
How Do You Hide FUPA?
One of the best ways to hide your pouch is to wear high-waisted jeans. They will become your best friend. High-rise jeans help you hide belly fat by covering and smoothing the area. Of course, there are other ways to cover and camouflage your kangaroo pouch.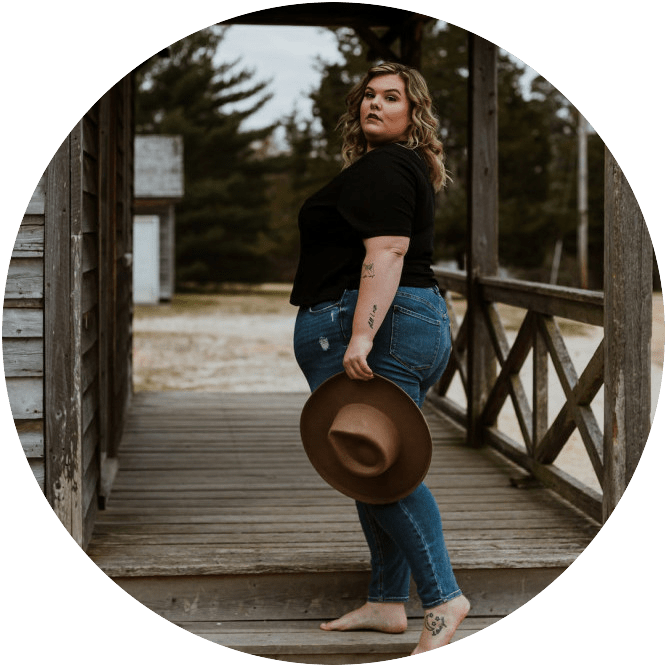 Even though you may feel self-conscious about your tummy, here are a few more ways to hide it. It is all about creating an illusion with fabric, color, and design. For example:
Wear wrapped dresses
Wear loose fitting clothes
High-waisted jeans
Stripes (vertical)
Flared skirts
What Causes FUPA?
A moderate amount of fat in the upper pubic area is normal and natural, despite what popular culture suggest. In fact, fat in this area develops during puberty. It is a natural part of body growth. Female bodies generally have a higher percentage of body fat than male bodies.
Fat Around the Hips
Females tend to store a greater amount around the hip area. In a FUPA, the fat is just under the skin, so it is (subcutaneous) fat rather than harmful visceral fat (Medical News Today). As women age and deal with lifestyle issues such as obesity, menopause, and stressful situations, belly fat tends to just accumulate. Contrary to popular belief, you can get rid of FUPA.
How Do You Get Rid of FUPA?
As with any other area of your body, there is no way to "spot target" FUPA. When you take in more calories than your body needs, the extra calories get tucked away for later. Melting FUPA requires a sacrifice of calories on your part. You may also opt for ways to reduce stress.
Reduce Stress
Research suggests that stress causes some folks to gain belly fat, including FUPA. Stress triggers the buildup of cortisol, a hormone linked to stress. It forces the body to hold on to stubborn fat. However, exercise can play an amazing role in FUPA loss.
What is FUPA Exercise?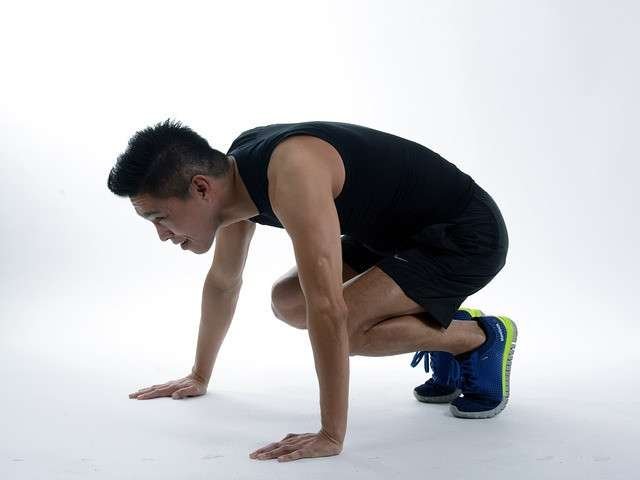 The best way to get rid of FUPA is to reduce your overall intake of calories. However, you can accelerate your progress by exercising your lower abs. Another important thing to do is consult with your doctor before beginning a new exercise routine. Here is a list of ways to change your FUPA:
Forearm plank
Bicycle crunch
Do the superman
Burpees (full body workout)
Get a pubic lift
Tummy tuck
Step up your cardio
Get a panniculectomy
Best PS Jeans for FUPA
Finding the right size of jean for your body size seems like a daunting task but does not have to be. Her are two store brands to use as a plus size jean resource:
Good American Plus Size FUPA Jeans:
Good Curve High Waist Straight Leg Jeans (Nordstrom)
Size Range: Regular and Plus Sizes
A sky-high waist brings fabulous flair to straight-leg jeans dosed with just enough stretch to keep you comfortable. Here are the Specifications:
26 ½" inseam. 14" leg opening; 11 ½" front rise; 15" back rise (size 8)
80% cotton, 7% recycled polyester, 5% recycled cotton, 4% elastane
Machine wash, tumble dry
Imported
Black Owned/Founded
Item #7441235
Price $119.00 – $135.00
Free shipping
Get a $40 Bonus Note when you use a new Nordstrom credit card.
About Good American :
The Good American's motto is:
"Fashion should be made to fit women, not the other way around." Khloe Kardashian and Emma Grede realized that if they had a hard time finding jeans that flattered their own body types, tons of other women must too. In response to the plight of ladies everywhere, the duo founded the Good American brand, based in LA. A clothing line that serves up expertly crafted, premium denim styles available in sizes 0-24.
Madewell Plus Size FUPA Jeans:
The Curvy Perfect Vintage Wide-Leg Jean in Belmere Wash
Product Details: Your height: 5'4" to 5'8". Your Inseam (top of inner thigh to floor) 30" to 32".
The Cut: Designed for an hourglass shape. These Perfect Vintage jeans have slouchy wide, cropped legs.
Fabric: Best Selling Heritage Stretch denim has an old-school look and touch of give for a perfectly broken-in feel.
Please note: choose your regular size – these jeans are designed for curves, so no need to size up or down. They got your FUPA covered.
11 1/4 "high rise, fitted through the hip and thigh, 17 ½" leg opening. 30" inseam.
99% cotton / 1% spandex Heritage Stretch denim.
Madewell partners with Better Cotton Initiative to improve cotton farming globally.
Magic pockets
Machine wash
Import
Buy cotton products from Madewell
Support their investment in Better Cotton's mission
Help cotton communities survive and thrive while protecting and restoring the environment.
This product is sourced through a system of mass balance
NG283
This pair of jeans has a comfortable stretch.
Final Thoughts
I don't want to sound cheesy, but the truth is, everyone needs a reliable, well-built pair of blue jeans. Moreover, regular or plus size, jeans are a big part of everyone's wardrobe. Jeans have always been a part of my wardrobe and will continue to be. Let me help you find the perfect pair of jeans made to order just for your body type and shape. These will always be an item that you cherish and love.
Embrace Your Curves
Being a plus size is nothing to be ashamed of. In fact, you should embrace your curves and find the best plus size jeans for your FUPA. Let me know what your experience with jeans has been. Do you own a pair now? Are you wanting to find a pair of plus size jeans or other plus size items? Let's chat. Feel free to leave your questions and comments in the space below. I look forward to corresponding with you.
Rachele, Founder
Web: mybluegenes.com
Email: rachele@mybluegenes.com