As an Amazon Affiliate, I earn from qualifying purchases at NO cost to you.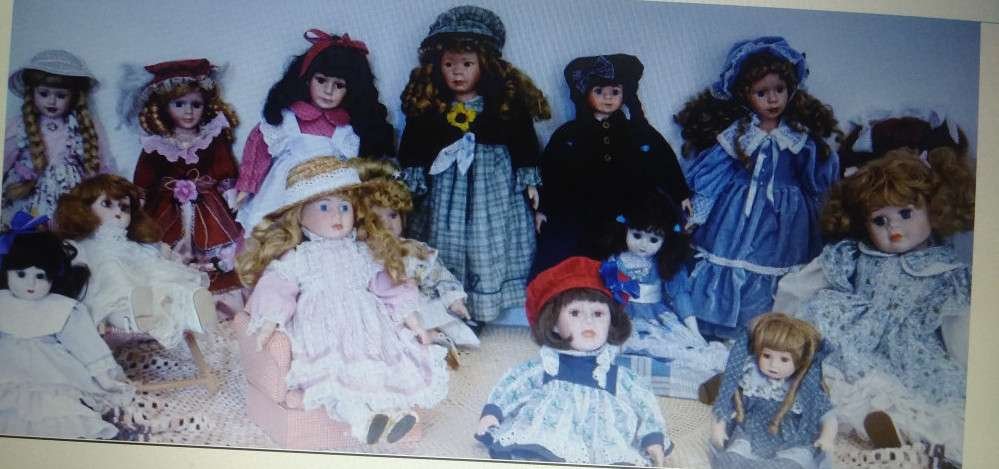 Review for Patty Playpal Vintage Dolls
Set Includes: Doll
Material: Vinyl
Brand: Ideal
Doll Gender: Girl Doll
Ethnicity: African American
Packaging: Original (Opened)
Featured Refinements: Patti Playpal Doll
Dimensions: Ideal Toy 36-inch Original 1982 Patti Playpal Doll
Some Aging: On dress and marks on back of arm
Condition: Used: An item that has been used previously. See the seller's listing or full details.
Character: Playpals
Year Manufactured: 1982
MPN: 8539-9 Blk
Doll Size: 36 inch (1inch was added after 1980)
Type: Doll
Original/Licensed Reproduction: Original
Features: Vintage with Original Packaging
UPC: Does not apply
eBay item number: 125239951067
Rating Score: 9.5 Stars out of 10 Stars
This is the Patty Playpal Vintage Doll. Isn't she a beauty?
Dolls Were Religious Symbols Back in Ancient Times
The concept of a doll dates back to the ancient civilizations of Rome, Egypt and Greece. Dolls were made from whatever materials were available. Some were made from wood, bone or clay. In addition, they were often used in religious ceremonies. Dolls were not just sacred artifacts; they were also status symbols of beauty and femininity. Dolls are considered as one of the oldest toys in the world.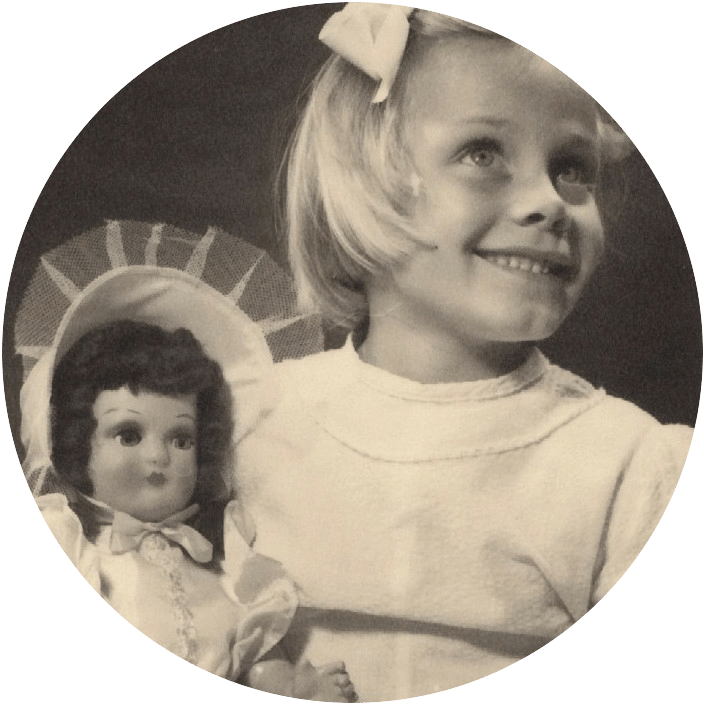 The Bisque Doll Collectors
For example, during the 1940s there many socialites called bisque doll collectors.
Obviously
, these dolls
were made
of bisque, which were a type of porcelain. Wealthy collectors would not think twice before buying these dolls.
The price of $300,00 was no issue for doll collectors. Society believed in Vintage dolls. They knew these dolls could help prepare children for their future roles in society. This leads us to the Patti Playpal Vintage Dolls.
The Patti Playpal Vintage doll became one of the most popular dolls of the twentieth century. It was created by Neil Estern and Vincent DeFilippo in the late 1950s. This doll was manufactured by the Ideal Toy Company from 1959 to 1962. It was designed to be a companion to girls in the 3-year-old range. Furthermore, It was sculptured to be the same size as a child. All the Patti Playpal dolls are exquisitely designed and are in high demand.
Why Do People Collect Patti Playpal Dolls?
Dolls have been around for a very long time. In fact, they were once considered a symbol of religion. Since that time, they have fully evolved. They are now status symbols for doll collectors around the world. Many people believe that vintage dolls can help them recapture history. These dolls also have become a cultural hobby for the elite. It helps ladies of leisure relive their childhood as well. So, it doesn't get any better than this. There are so many benefits that collectors reap.
The Pros:
Developing of fine Motor Skills
Self-help skills
Detailed craftsmanship
Company mark on their companion dolls G-35-6
Dolls head made out of vinyl
Have rooted hair
On eBay (cheaper dolls)
Eye open-and-shut
Great for investment purchases
More Features:
Patti Playpal can wear real children's clothes. She has several hairstyles and hair color. She has several family members – Penny Playpal, Peter Playpal, Susie Playpal (toddler). Bonnie and Johnny Playpal (babies). These dolls vary in size from 24″- 38." In addition, the first Patti Playpals all have strung joints and were not walkers. Early dolls has twist wrists. Later dolls have flanged arms and strung legs and are walkers. Some dolls were made with flanged (joined) arms and legs. Many had their head mounted on a coil device.
Cons:
Goth creepier dolls tend to scare people.
Researchers in Europe made a report this week. The meeting was held at the American Chemical Society, what they found was shocking. Unfortunately, when the plastic (used in vintage Barbie Dolls and other dolls made in the 1950s and 1960s) disintegrate, it emits a smell that can disrupt the hormone development in young children.
In fact, these dolls were already manufactured with a type of plastic called polyvinyl chloride. As a result, not all dolls of this era suffer from this "doll disease."
This doll disease has been experienced with vintage Barbie collectors for years.
Some collectors question – "What are we exposing ourselves too when we surround ourselves with dolls, both old and new, for extended periods of time?" But, have no fear, playpal vintage dolls do not have this problem.
Who This is For
Patti Playpal Vintage Dolls are phenomenal. They are suitable for doll collectors, hobbyists, children 3-years-old and up or for anyone interested in a high-quality product. Great for investors or small or large business owners. Wholesale and retail marketers would also be ideal candidates for Patty Playpal products. If you love vintage, this doll is for you. They are classic.
Who This is Not For
Some people may have a fear of dolls.
However
, most people aren't born being afraid of dolls. From my experience, most children like dolls. Are you afraid of vintage dolls? Did you see a scary movie on Netflix? Then, having a vintage doll is not for you. You are
pediophobia.
You have a fear of dolls. Another thing to keep in mind is the fact that Dolls may be susceptible to sun, heat, or smoke.
Make sure your home environment is safe for your doll collection. You can do this by keeping pets and bugs away from dolls.
In addition
, you need to protect your dolls from these all harm and danger. Do not invest in a Playpal, if you can't keep your doll away from dust and harsh chemicals. This lifestyle is not for everyone.
Having a vintage doll is a full-time job. So, make sure you are up to the task. It may not be a real human, but it is a real responsibility. Careless restoration can reduce value of these dolls and will also destroy any historical value of the doll. This is your new baby. It requires lots of love and care.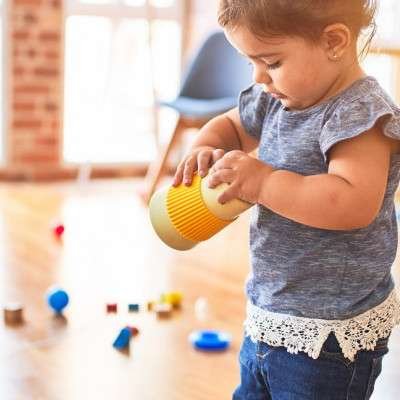 Children Learn Life Skills from Dolls
I highly recommend letting your child play with their dolls. It can be a positive experience for them. For example, I still remember getting my first Patty Playpal.
I grew up in the 60s. Thinking back, it is fair to say that my mother loved dolls as much as I did. At least, in my opinion. Her bedroom was full of dolls. In fact, her doll collection was enormous.
She had dolls upstairs, downstairs, in the garage and everywhere in between. That's where my love for dolls come from. Dolls had a positive effect on my childhood.
Case Study: The Benefits of Pretend Play
There is extensive research that validate the importance of Pretend Play. For example, a case study from the University of Arkansas (2012) found that Pretend Play teaches children social skills. At the same time, it helps children develop motor skills. Moreover, while a child is interacting with their doll, they are also developing their imagination.
Playing with dolls is a win-win because it is not just child's play. Pretend Play is teaching major life skills. Clearly, a vintage doll will add tremendous value to anyone's childhood. Finally, Pretend Play can enhance a child's creativity and intelligence.
Pretend Play Helps Children:
Go from concrete to abstract thinking
Think outside the box
Learn to create beyond the here and now
Stretch their imagination
Use new words and word combinations
All in a risk-free environment!
The Three Stages of Pretend Play
1) Functional Play:
Between Ages of 1 and 2 Years of Age:
Children are learning about their bodies in relationship with objects in their environment (Exploratory Play). Exploring their own body, touching toys, and books in their environment.
Between 18 Months and 2 Years Old:
Children begin use an object for what it is meant to used for (Relational Play) Parents can show child how to feed their dolls; dress doll. Fortunately, most toys today are BPA free and do not contain lead. So, parents needn't worry.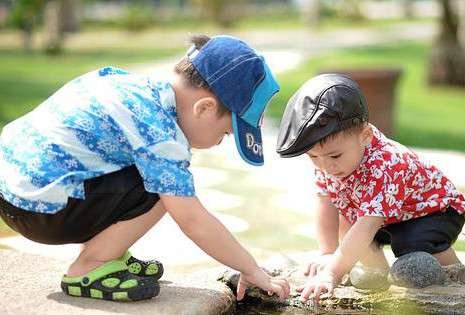 The terrible twos don't have to be so terrible. This too shall pass!
2) Constructive Play:
Between 2 and 3 Years of Age:
Children begin to maneuver objects around such as the Lego pieces. Making sense of patterns. (Take your kidlet to Legoland in California). They will love it. Children love building blocks and legos at this age. My grandson, Max loves Legoland.
3) Dramatic Play:
This Stage Occurs after Age 3.
Kidlets love to dress up and role-play. My grandson loves his Batman suit anytime of the year, not just for Halloween. Girls wear mommies high heel shoes. Sometimes, they go too far and want to wear make-up and lipstick. Don't worry moms. It's just a phase. (Research study from Jean Piaget and Dr. Sarah Smilansky, Tel Aviv University (2006)
Patti Playpal Vintage Doll is a Winner for Me
On a personal note, this doll helped me have one of the best childhoods anyone could have. This doll brought me so much joy and comfort. I have no idea where my mom got the money to purchase my Playpal. We had very little money. My dad worked three jobs and my mom worked outside the home part-time. Despite all that, I enjoyed bonding with my doll. She was like my younger sibling.
Patty helped me get through hard times. In 1960, our two-story house burned down to the ground and within a year, my brother passed away. My doll helped me cope with grief. Patty was my best friend. When It was time to wash her clothes, I wrapped her in a pink, laced blanket.
My Godmother gave me this blanket for my 6th birthday. She knew that my doll Patty brought happiness and joy in my life. I was lucky. Not every kid in my neighborhood had a doll like mine. She was my best friend.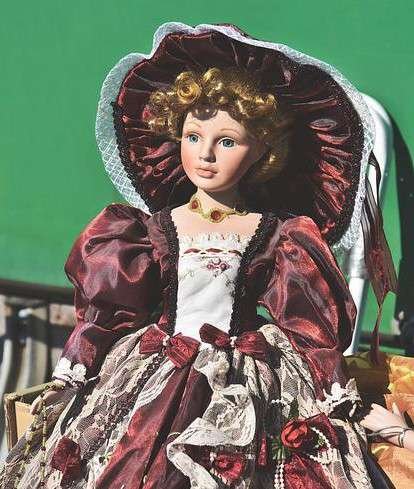 Final Take Home
Never underestimate the power of a child's playtime. The benefits of child play are astonishing. It gives a child free-range to laugh, love and grow. Furthermore, toys are an important part of the learning process.
Dolls can help children, girls in particular, develop empathy and learn to care for others. At the same time, it gives a child companionship. Most importantly, my Patti Playpal doll taught me about love and gratitude.
I highly recommend this classic, vintage doll for children. Patti Playpal also has lots of family members that you can invest in. There is a playpal for every kidlet, whether boy or girl. There are plenty Playpals for you and your family for many generations to come. Go for it!
You can find these dolls at:
https://www.ebay.com
https://etsy.com/market/patti_playpal_doll
Rachele, Founder
w: mybluegenes.com
e: rachele@mybluegenes.com